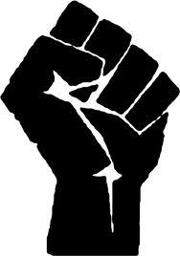 An organization called "Copwatch" is hosting a meeting this Wednesday, Nov. 21, from 7 pm until 9:30 pm, at El Centro Cultural de Mexico, located at 313 N. Birch Street, in Santa Ana.
This meeting is supposed to be a "general meeting/discussion regarding the police state in our hood." They'll be sharing their experiences as well as bringing up possible solutions to the problems in our communities that have resulted from "criminalization by the police."  They will also have a skill-share section showing people how to check a cop.
Some of the programs they have that you can help out with:
Checkpoint Actions
Community Workhops (know your rights, How to Copwatch, Kids puppet show, etc.)
Community Patrol
Table at Events
Copwatch Santa Ana Zine
Agents of the state (especially the Santa Ana Police Department) are NOT welcomed, according to the event organizers.