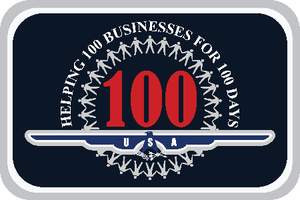 City of Santa Ana, Downtown Orange County Community Advisory:
Santa Ana Supporting all Businesses in Partnership with other Orange County Cities
SANTA ANA, CA (January 8, 2012) – Collaboration brings together OC Cities, chambers and media to Concordia University on January 19, 2013.
The City of Santa Ana is proud to support businesses throughout Orange County on January 19, 2013 in an event hosted and sponsored by Concordia University called "Helping 100 Businesses for 100 Days." This innovative 13-week program has been offered in partnership with several cities throughout Southern California since 2010, including Santa Ana on two separate occasions and is now expanding to help the entire County business community.
Facilitated by Opis Network, a Newport Beach business consultancy, and previous city partner, this effort brings together Concordia University, chambers of commerce, nonprofits, hundreds of businesses, and major media outlets, including Cox Cable and the Orange County PATCH editions. The goal is to help business owners in the following areas:
Creating massive SHIFT in business intelligence and strategies
Leadership and Conflict management tactics
Leveraging Social media for business
How to conduct business in the NEW Economy
"Our goal since 2010 has been to support "one business at a time; one city at a time, and even though we found half the audience coming from outside the host city, the timing was right to engage the entire business community as well as all thirty-four Orange County cities," shares Opis Network CEO, Dave Naidu, part of the development team behind this landmark program. The kickoff event brings together political and business leaders and everyone is invited to participate in the successive 13-week program—for free- if they commit and qualify to attend.
Home-based businesses, solopreneurs, entrepreneurs and those "under the radar" are encouraged to attend, as well as those needing guidance or assistance in expansion planning or developing strategies.
Santa Ana is committed to helping all businesses within our city, as well as inviting potential new businesses in to find out how wonderful the city is to open a business.
"Santa Ana is committed to supporting the businesses residing in the city as well as potential prospects looking to move in," says Miguel Pulido, Mayor for the City of Santa Ana. "We look forward to showing that Santa Ana is a great place to do business and this gives us a great opportunity for us to share that with the rest of the county."
The event takes place 1/19/13 at Concordia University in Irvine, from 8:30-1:00. Continental breakfast will be served; admission is $20 on-line ONLY. No walk-ins will be permitted. For more information, visit http://oc100days.eventbrite.com , e/m to norm@opismail.com or call Norm Bour @ 949-495-6162.
###