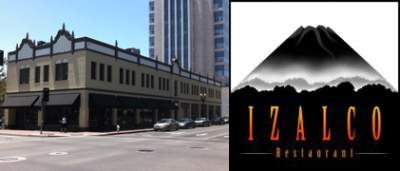 GRAND CENTRAL ART CENTER, A Unit of California State University, Fullerton, College of the Arts
Please join us on Thursday, January 17th for a DUTCH TREAT DINNER @ IZALCO SALVADORIAN CUISINE
Meet current GCAC Artists in Residence HEATHER LAYTON and BRIAN BAILEY (information about the artists below)
WE INVITE YOU TO JOIN US FOR A DUTCH TREAT DINNER Thursday, January 17 – 7PM @ IZALCO SALVADORIAN CUISINE, located at 300 W. 5th Street, in Downtown Santa Ana, CA 92701(SW corner of 5th and Broadway).
ABOUT THE ARTISTS:
Heather Layton
Heather Layton, a senior lecturer of art at the University of Rochester, NY, and Brian Bailey, PhD, an assistant professor of adolescent education at Nazareth College in Rochester, NY, use collaborative art as a form of community engagement and international cultural diplomacy. In 2012, Layton and Bailey traveled to Karachi, Pakistan, where they started a youth film festival, orchestrated a public art project with over 200 participants, and co-coordinated an interdisciplinary academic conference titled, "Social Intervention 2012: A Better Tomorrow for the Coming Generation". In 2011, they traveled to the tribal region of Nagaland, India, as the first international artists officially invited to the region. During their stay in Nagaland, they co-founded the first annual "Glocal Youth Film Festival", which co-screened films by Naga and American youth. The Glocal Film Festival has since become a fully funded annual event at the Hornbill Festival, the largest cultural festival in the Southeast Asian region.
Heather Layton's work has been exhibited in over twenty solo and two-person exhibitions in venues including the International Gallery of Contemporary Art in Anchorage, AL, the Cornell University Economics Department in Ithaca, NY, Hallwalls Contemporary Art Center in Buffalo, NY, the George Eastman International Museum of Photography and Film in Rochester, NY, the ARC Gallery in Chicago, IL, and in countries including Pakistan and India. Her first community-based intervention project, (Sub)Urban Homicide, gained local and national attention when she relocated 54 homicide sites in Rochester, NY, to the surrounding suburban neighborhoods and placed a funeral memorial on each new site to ask, "What if the homicides were happening in our affluent neighborhoods? What decisions would we make then?" In I Know It Happened and It Happened Like This, Layton created a 25' tall, street-side, temporary monument using thousands of donated stuffed animals and ribbons as a symbol of support for families who lost loved ones due to violent crime. As part of the "National Apology Project", Layton wrote to every king, queen, president, and prime minister on earth. In Letters to a New Generation, she transformed a public space in the Economics Building from a functional hallway to an interactive, webcasted, laboratory and performance that invited 500 participants to write letters to a new generation. Other works have addressed themes including the relationship between the United States and Mexico and the irreparable consequences environmental abuse. She has given artist talks at the University of Lumami in Nagaland, India, at the CAA conference in Dallas, TX, at Elon University in Elon, NC, and at Sultan Qaboos University in Muscat (Oman). Upcoming solo exhibitions will open at the University of New Haven, CT, the Islip Art Museum, NY, and the At Home Gallery in Samorin, Slovakia, and St. Mary's College, in 2013.
Brian Bailey
Brian Bailey's research focuses on youth filmmaking in high schools and he has published his work in the Journal of Digital Culture & Education (2011). He co-founded the Rochester Teen Film Festival in 2004. Now in its eighth year, it has expanded into a large-scale film festival inclusive of teenagers across the Greater Rochester area. Bailey also co-founded a residential Teen Film Camp at Nazareth College for high school students and secured funding in order to provide 10 full scholarships to students with free-and-reduced lunch status. Bailey is currently working on two documentaries: The first film, "Fifty Teens One Question" aims to counter stereotypes of youth living in low-income, minority neighborhoods. The second documentary explores segregation and institutionalized racism in the U.S. public school system. Bailey co-founded the Participatory Educational Research Collaborative (PERC), a research team that includes city high school students, professors, and public school teachers. In their first year, the students gave the keynote address at Columbia University, addressing questions about what it means to be "college ready", why so many urban youth are not "college ready", and how students can become "college ready". Bailey has served on the Board of Directors for the High Falls Film Festival and is currently the chair of the Greentopia Film Festival committee. He is the co-founder of the Habitat for Humanity chapter at Nazareth College and teaches courses in Adolescent Education.
Layton and Bailey are currently collaborating with Rasheed Ahmad, a human rights activist in Northern Pakistan, to create Home Drone, a public art intervention and multi-media exhibition that will open in the Hampden Gallery at the University of Massachusetts, Amherst, in March 2013. They have both been public high school teachers.
They are currently in residence at Grand Central Art Center working to develop a project with our community.
More information on Heather's projects – under the exchange link you can find joint projects realized with Brian:
http://www.heatherlayton.com/_/home.html
Link to a story on their time/project in Nagaland (India):
http://www.pbs.org/newshour/art/blog/2011/09/from-new-york-state-to-nagaland-art-film-and-hospitality-are-common-bonds.html
ABOUT DUTCH TREAT DINNER:
DUTCH TREAT DINNER is an opportunity to build new connections, reconnect with those you know and develop
a stronger community of creative individuals. Invitees include artists, curator, collectors, business leaders, community
members and those who inspire.
Unlike a gala or formal dinner event, DTD has no set menu, ticket price or seating arrangement – you order straight from the standard menu, attend for free and sit with those you wish. Individuals attending are responsible for their own dinner bill, hence the name DUTCH TREAT DINNER.
There is no pressure – you eat and drink what you order and can afford.
PARKING: Car Parking on 3rd Street (structure @ Sycamore). Additional Structures @ 4th St. & Spurgeon and 3rd St. & Birch St., Surface Lot @ 3rd St. & Bush St.
We look forward to having you join us on Thursday, January 17 @ 7PM
Grand Central Art Center
a unit of Cal State University Fullerton's College of the Arts
125 N. Broadway
Santa Ana, CA 92701
t. 714.567.7233
w. http://www.grandcentralartcenter.com
Blog. http://grandcentralartcenter.wordpress.com
fb. https://www.facebook.com/pages/CSUF-Grand-Central-Art-Center/44510429914