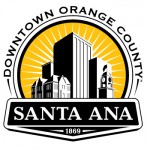 City of Santa Ana
Community Alert: CITY ANNOUNCES PAID INTERNSHIP PROGRAM; STUDENTS ENCOURAGED TO APPLY
The City of Santa Ana is pleased to announce new internship opportunities that will be made available to high school, college and graduate students beginning on July 1, 2014. Aligned with the City's 5 Year Strategic Plan, the goal of these internships is to provide youth with the proper tools and hands-on experience to help them become successful professionals and to serve as a stepping stone to a bright and exciting career.
Interns will have the ability gain real-world experience by working with one of many departments that meet their current needs and future career goals. Below is a list of some of the internships that are currently being offered:
• Student Intern
• Administrative Intern
• Budget Intern
• Engineering Intern
• Senior Administrative Intern
• Management Intern
To view a list of current internship opportunities, descriptions and requirements, please visit the following website: http://agency.governmentjobs.com/santaana/default.cfm. All recruitments will be available online and are also posted at City Hall. Please note that applicants will be required to submit a resume that details their relevant educational and work experience and will complete an online application.
We highly encourage students to apply.
Address/Location
City of Santa Ana
20 Civic Center Plaza
Santa Ana, CA 92702
Contact
Emergency: 9-1-1
Non-emergencies: 714-647-5200
###