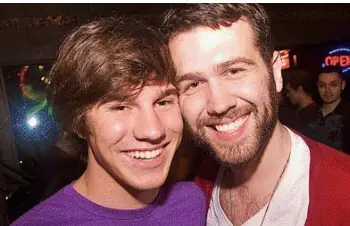 Santa Ana's Velvet Lounge is hosting a number of the decisions by the U.S. Supreme Court regarding Prop. 8 and DOMA.
Here is an update from the Velvet Lounge about all of the activities they have planned for this afternoon and evening:
Today was truly a historic day! Prop 8 and DOMA's federal bans are becoming a thing of the past, and the LGBT community can look forward to marriage equality!
SO LET'S CELEBRATE TODAY!!!
O.C. EQUALITY HAPPY HOUR!
4:30 – 7:00 at Velvet Lounge
$5 Appetizers & CHEAP drinks!
Newly furnished lounge and beautful patio!
416 W 4th St, Santa Ana www.VelvetOC.com
EQUALITY DINNER AND DRAG KINGS
"Staches, Not Lashes,"
Drag King Revue hosted by Landon Cider
9-10 p.m. Show. Make your dinner reservations online or call 714-232-8727
HOUSE OF BLUES CLUB LUCKY!
9:00 p.m. – 2:00 a.m. at The House of Blues Downtown Disney
OC's BIGGEST GAY NIGHTCLUB!
Hosted by MOMMA
DJ Zach Moos, DJ Hazmat, The Flirt Show & More!
Discounted tickets online at http://ClubLuckyOC.com
CLUB CHERRY
Ladies Night / Dance club with DJ Saratonin!
10:00 p.m. – 2:00 a.m. at Velvet Lounge
416 W 4th St, Santa Ana www.VelvetOC.com
Summer is here, and we've got plenty of reasons to party! Join us and the community at these great events all day long!
The Velvet Lounge is located at 416 W 4th St. in Santa Ana.