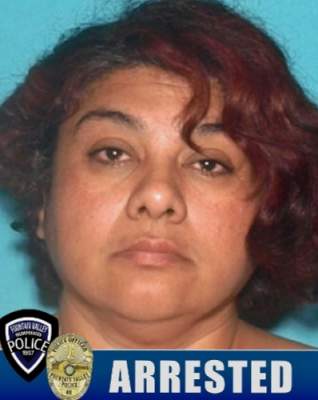 On 09/24/20, FVPD Officers responded to the Fountain Valley Regional Hospital, located at 17100 Euclid Street, regarding a theft report.
The victim, a 77-year-old recent patient of the hospital, stated her credit card was recently stolen and over $1,000 in fraudulent charges were made.
FVPD Detectives conducted follow up and identified the suspect as Guadalupe De La Paz, a 48-year-old resident of Fountain Valley. Further follow up revealed De La Paz was employed by the Fountain Valley Regional Hospital as a Certified Nursing Assistant during the time of theft.
On 10/14/20, FVPD Detectives contacted De La Paz at her residence where she admitted to the theft and fraudulent use of the victim's credit card.
During a search of De La Paz's vehicle an additional credit card was located which was determined to be lost property.
De La Paz was subsequently booked into the Orange County Jail for theft from elderly dependent adult, burglary, petty theft, and unauthorized use of a credit card.
It is unknown if De La Paz is employed at other medical facilities. Possible additional victims of De La Paz are encouraged to contact Detective Marquez. (DR# 20-31619).