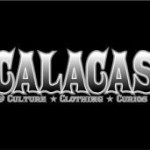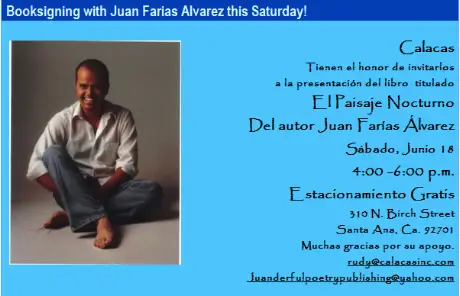 Calacas presents a booksigning with Juan Farias Alvarez this Saturday, June 18, from 4 to 6 pm.
Alvarez will be signing his book, "El Paisaje Nocturno"
Free parking!  310 N. Birch Street, in Santa Ana.
For more info email: rudy@calacasinc.com or Juanderfulpoetrypublishing@yahoo.com.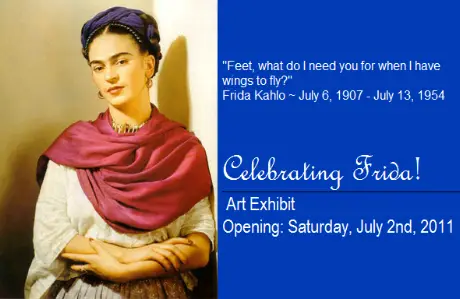 "Feet, what do I need you for when I have wings to fly?" Frida Kahlo ~ July 6, 1907 – July 13, 1954
Celebrating Frida! Art Exhibit
Opening: Saturday, July 2nd, 2011
Call for Entry ~ Frida Kahlo Art Exhibit
Calacas is looking for local artists to submit artwork for our next art exhibit: Celebrating Frida! Please pass on to any artists that you may know!
Frida Look-Alike Contest!
Be part of our Frida look-alike contest! Come to the opening reception by 8 pm dressed as Frida for a chance to win a $50 gift certificate from Calacas!
Opening Show Reception: Saturday, July 2nd, 2011, from 6 pm – 10 pm.  .Exhibit runs through: 7/6/11
Calacas | 714.662.2002 | 324 W 4th St #B | (in the West End Theater @ 4th & Birch) | Santa Ana | CA | 92701