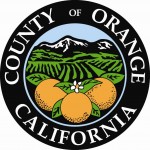 FOR IMMEDIATE RELEASE: April 16, 2013
Contact: Audra Fishel, 714-834-3440, Audra.Fishel@ocgov.com
Board of Supervisors Appoints Jan Grimes as Orange County Auditor-Controller
SANTA ANA, CA— Supervisor Shawn Nelson, Chairman of the Board of Supervisors, today announced the appointment of Jan Grimes to the position of Orange County Auditor-Controller. Jan Grimes will continue her service to the County with her extensive background as being the current Chief Deputy Auditor-Controller.
"We commenced a search because Jan originally wasn't interested in the elected position. The benefits of being an elected are not as good as being a staff executive, but Jan made the decision we wouldn't have asked her to make. Her unique status maintains continuity, yet still allows the idea of a selection to take place without any candidate given the unfair advantage of incumbency," said Nelson.
Jan Grimes has been the Chief Deputy Auditor-Controller and acting Auditor-Controller for nine months, and prior to that served as Director of Central Accounting operations for five years. She will be able to immediately provide management direction to the Department's staff and has experienceworking within the County while having established professional relationships with managers in County Departments and Agencies.
Along with being a California Certified Public Accountant and Certified Government FinancialManager, Jan Grimes has a Bachelor of Science degree in accounting from California State Polytechnic University, Pomona.
The Board announced the appointment of Jan Grimes as Orange County Auditor-Controller followinga series of interviews of four candidates today. Her official starting date is immediate with an annual salary of $173,097.60.
###