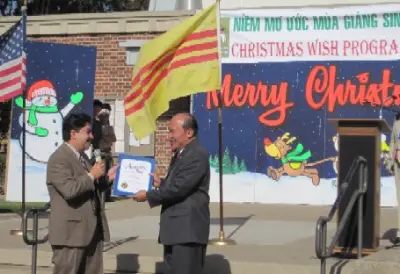 State Assemblyman Jose Solorio cordially invites you to attend the Assembly District's 5th Annual Holiday Party, on Saturday, December 10, from 5:30 p.m. – 7:30 p.m., at the Delhi Center, located at 505 E. Central Avenue, in Santa Ana.
Join us in celebrating our fifth successful year in the Legislature and discuss ideas for 2012! Also, scholarship winners of the Solorio Scholars Program will be recognized and awarded.
Refreshments and appetizers will be provided. To RSVP or for more information, please contact Jessica Gutierrez by email at Jessica.Gutierrez@asm.ca.gov or at (714) 939-8469.