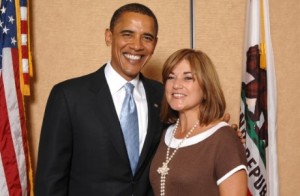 Congresswoman Loretta Sanchez, Representing California's 47th Congressional District
PRESS RELEASE, FOR IMMEDIATE RELEASE: November 21, 2011
MEDIA CONTACT: Adrienne Watson 202-309-0825
SANCHEZ STATEMENT ON SUPER COMMITTEE FAILURE
WASHINGTON, D.C. – Congresswoman Loretta Sanchez (CA-47), senior member of the House Armed Services Committee and member of the Joint Economic Committee, released the following statementtoday after the Super Committee's announcement it will not be able to reach a bipartisan deficit reduction agreement before the November 23 deadline.
"I am deeply disappointed that the Super Committee failed to reach a deal on reducing our deficit," said Sanchez. "The American people looked to Congress to provide a credibleplan to deal with our national debt, and this committee was tasked with that responsibility. But the same old political obstacles derailed talks and have resulted in partisan stalemate.
"Americans are tired of a dysfunctional government and the Super Committee's failure to compromise only reinforces the belief that Congress is broken. The automatic cutsscheduled to take effect will be particularly harmful to our seniors, military and children. It may be unpopular politically to reach a deal, but it is the right thing to do for our country. We must begin to make smart and strategic decisions immediately–before these automatic cuts devastate our nation's most vulnerable."
Congresswoman Loretta Sanchez is proud to represent California's 47th Congressional District, which includes the cities of Anaheim, Garden Grove, Santa Ana, andparts of Fullerton in Orange County. She serves as Ranking Member of the House Armed Services Subcommittee on Strategic Forces and a senior member of the Committee on Homeland Security. Rep. Sanchez is also a member of the fiscally conservative BlueDog Coalition and sits on the bipartisan, bicameral Joint Economic Committee.
# # #
United States House of Representatives
1114 Longworth House Office Building • Washington, DC 20515
Phone: 202-225-2965 • Fax: 202-225-5859