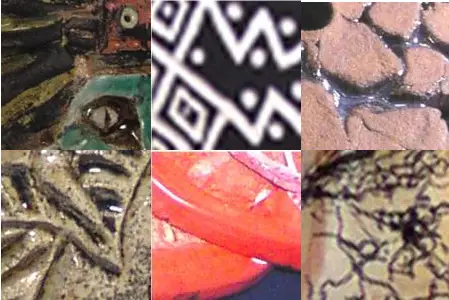 A message from Santa Ana artist Connie Major:
Invitation to my ceramic show . . . March 12th – April 15th
I have been honored with 14 of my ceramic art pieces selected into a gallery show.
You are invited, please join me.
Showcase Gallery
3851 South Bear Street B-15
Santa Ana, CA 92704
(map & dates below)
Phone: 714-540-6430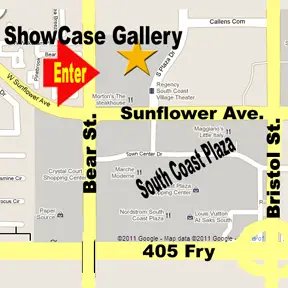 Join me at the OPENING RECEPTION
Sat., March 12th 4:00 to 7:00 PM
Music by The Jazz Collective, Food to nibble, Meet the artists
Also see paintings by various local artists
And featured photographer George Kaczmarek
Don't miss my sculptures with these intriguing titles: Wishful Thinking, Crystal Fire Starter, Circle of Holes, and Blue Plate Special
If you cannot make the opening, no problem, come by
Wednesday through Sunday
March 13th to April 15th
10:30 to 5:30 PM.
3851 South Bear Street B-15 (Just north of South Coast Plaza)
Santa Ana, CA 92704 (Enter from Bear Street)
Phone: 714-540-6430
Look for the BLUE awning . . . . . . . . . . . . . the Gift Shop
Best Regards,
Connie Major, A Ceramic Artist – Clay is clean dirt and I love to play in it!
(714) 547-7404 land
(714) 673-8114 cell
http://www.majorfamily.net/gallery2/v/Connie-art/