When Santa Ana Ward 5 City Councilman Roman Reyna first ran for the Santa Ana City Council, way back in 2004, he was thoroughly spanked by City Council Member Claudia Alvarez, whose ballot title included "Deputy D.A."
Alvarez trounced Reyna in that election by almost sixteen thousand votes, according to Smart Voter.
Now Reyna is once more staring down the barrel of a gun as a law enforcement officer with 26 years experience at the O.C. Sheriff's Department, Juan Villegas, is running against him in the upcoming November Primary Election.  Will Villegas's title result in another lopsided loss for Reyna?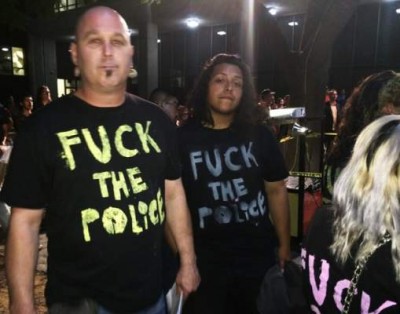 Reyna's only hope is the city's small population of FTP (F*ck the Police) and pro-gang activists. But there were not enough of them in 2004 to make a difference and I truly doubt that they will be able to save Reyna this time either.
The reality is that most of the families in Santa Ana hate the gangs that infest our city and endanger the public with their endless gun violence. Why would Santa Ana's moms and dads vote for Reyna when he is very clearly the most pro-gang City Council Member? He even voted against hiring more cops when our police department is badly undermanned.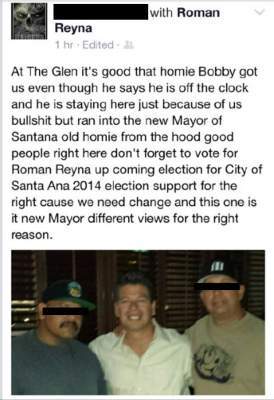 Reyna may well have painted himself into a corner by allying with the lowest common denominators in our city.
The irony for Reyna is that he helped to place a measure on the November ballot to give the City Council members a raise. I doubt it will pass but even if it does he won't be there to enjoy it. Even worse for Reyna a loss means that he will have to get a real job. Good luck with that. He didn't finish high school or go to college. How many jobs is he even qualified to do? He might be the first washed up politician in our city to end up on welfare.