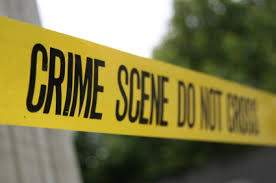 It was another bloody Sunday in Santa Ana today as SAPD officers found a dead middle-aged man, who is thought to have been murdered, just before 2 p.m. in a home in Santa Ana, at the 600 block of North Daisy Avenue, according to the O.C. Register.
The incident happened just south of El Salvador Park, in the Artesia-Pilar Neighborhood Association, in Santa Ana's Ward 5, which is represented on the City Council by Councilman Roman Reyna.  The SAPD headquarters is less than a mile away from where the dead man was found.
The police were summoned to the residence in question when someone heard screams coming from that house.  The officers found the body when they arrived.
Authorities later said that a 19-year-old returned to the scene of a Santa Ana homicide and turned himself in as the suspect, according to CBS News.
The SAPD did not reveal the names of any of those involved in this incident nor did they disclose the nature of the relationship, if any, between the 19-year-old and the deceased.