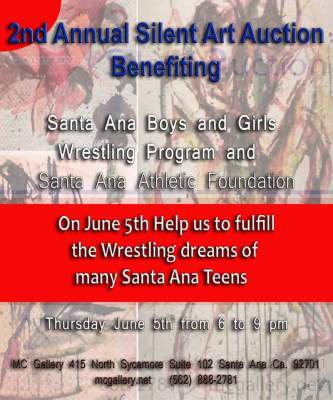 This year, the goal of MC Gallery is to raise funds for Summer Camps, team trips, uniforms and other much needed practice equipment. The auction will include works of
art by well-established and seasoned artists in Orange County and Los Angeles County.
The event will start at 6 pm and run through 9 pm. MC Gallery is located at 415 North Sycamore, Suite 102, in Downtown Santa Ana.
For submissions and info. please contact them at mcgallery.studio@yahoo.com.