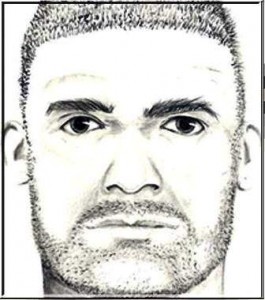 FOR IMMEDIATE RELEASE: January 17, 2014
Released by Lt. T. Schmidt, Contact at 714-497-6360
Subject: Police Seek Assistance in Felony Assaults
On Thursday, January 16, 2014, at 1950 hours, the Anaheim Police Department responded to the Alamo Motel located at 1040 W. Katella Ave. after a male suspect assaulted two females as they attempted to enter their room. The two victims received non-life threatening lacerations and were transported to a local hospital where they were treated and later released. The assailant fled the scene.
During the investigation, Anaheim PD learned the Garden Grove Police Department was investigating three incidents which were similar in terms of the circumstances, timeframe and suspect description. All four incidents occurred within approximately a two-mile area, between the hours of 5-11 p.m.
The Garden Grove and Anaheim Police Departments are working collaboratively and sharing resources to solve these crimes and bring the suspect into custody.
The suspect in the Anaheim case is described as a male, Hispanic or white, 5'9 -6'2, with short hair or a shaved head, wearing a gray shirt with blue jeans. It is believed he stole a cutting instrument, possibly a kitchen knife, from one of the incidents occurring at a residence in Garden Grove.
If you see any suspicious activity of someone matching this description, please call the Anaheim Police Department at 714-765-1911 or the Garden Grove Police Department at 714-741-5070. If it's an emergency, please call 911. You can remain anonymous.
####
PUBLIC INFORMATION OFFICE
425 S. Harbor Blvd., Anaheim, CA 92805
(714) 765-1521 Fax: (714) 765-1554
Raul Quezada, Chief of Police