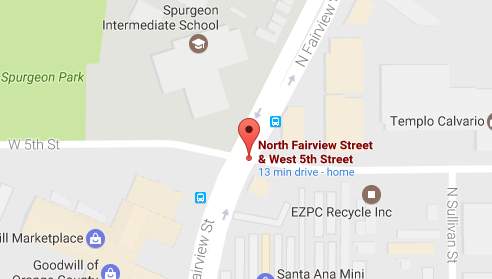 There was yet another shooting in Santa Ana, early this morning. A male adult shooting victim transported himself to UCI for a gunshot wound to his lower torso on Friday, Feb. 3, at 1:30 a.m., according to SAPD Case #17-3173.
When SAPD police officers arrived to speak to the victim, he said that he had been walking in the area of W. 5th and N. Fairview when he was shot. He is in stable condition. 
In related news we are still waiting for any update from SAPD Police Chief Carlos Rojas as to what will be his strategy to address this and the other crime issues in our city. For three years we have been waiting to hear what Rojas' plan is. Perhaps he still has no plan?
This shooting happened near Spurgeon Intermediate School, in Santa Ana's Ward 5, which is represented by Councilman Juan Villegas.