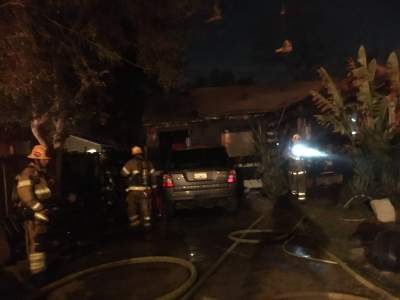 Approximately 40 OCFA and Orange City firefighters were dispatched at 6:25 p.m. this evening to battle a fire at a single story home at the 1300 block of N. Custer St., in Santa Ana, according to the OCFA.
Firefighters discovered that two other people who initially had been reported to be trapped inside had been able to get outside safely on their own, according to the O.C. Register.
One victim was rescued from the fire and transported to a hospital with minor injuries. The firefighters extinguished the fire in 18-minutes. There was major damage to the structure. The cause of the fire is under investigation.