City of Santa Ana
Community Alert: 70-Unit Affordable Workforce Housing Project Breaks Ground in Santa Ana
C&C Development and Orange Housing Development Corporation broke ground on their new affordable housing project in Santa Ana last week. The groundbreaking ceremony was held on August 4th for the Depot at Santiago, a 70-unit, workforce housing project.
Partners from the U.S. Department of Housing and Urban Development (HUD), the County of Orange, the Kennedy Commission, and the City of Santa Ana, including Council Members Michele Martinez and David Benavides, participated in the groundbreaking ceremony.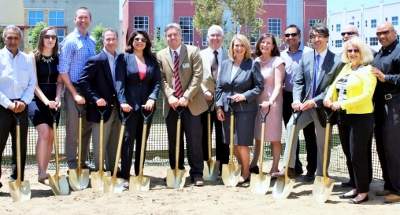 The City of Santa Ana provided $2,634,566 in HOME Investment Partnership Program (HOME) funds, $365,434 in Community Development Block Grant (CDBG) funds, and 8 Project Based Vouchers for the development of the project.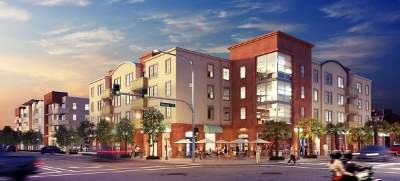 The site is located across from the Santa Ana Regional Transportation Center (SARTC) and will be a mixed-use, transit-oriented development designed for working families with incomes that range from 30% to 60% of area median income (AMI). The Depot at Santiago will provide 70 one-, two- and three-bedroom units ranging from $606 to $1,364 per month. In addition, the project will provide community space for a Santa Ana-based nonprofit, The Wooden Floor, as well as retail space for the community.
The project was the first and only project in Orange County to be awarded Affordable Housing and Sustainable Communities funds from the Cap & Trade proceeds from the State of California. It also received the 2016 SCAG Sustainability Award for Achievement in Integrated Land Use and Transportation. The project is currently under construction and is expected to be complete next summer. Residences will be filled on a first-come, first-served basis, and there is already a waiting list. The leasing office can be reached at 714-289-7600 or leasing@c-cdev.com.