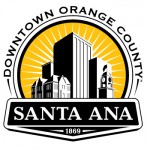 City of Santa Ana
Community Alert: Santa Ana Public Library Main Branch Closing for Remodel / Biblioteca Pública de Santa Ana Cierra por Remodelación
The Santa Ana Public Library Main Branch will be closed August 12th through August 28th to refurbish the main floor public space. The library was last remodeled in 1991. In the twenty-five years since, trends in library design have moved toward a more open design.
The remodeled space will feature expanded seating in an opened configuration that will provide patrons with easier access to materials and staff assistance. New furniture and modern flooring is included in the design.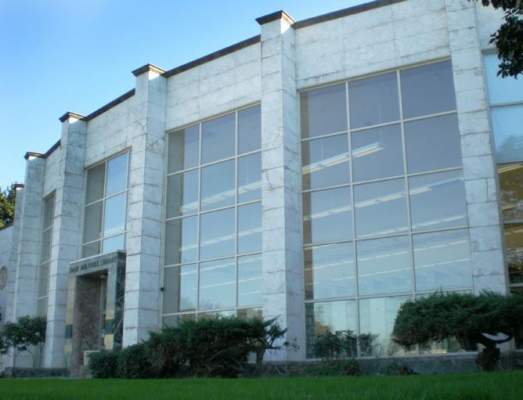 Library management has chosen to complete construction during the summer to minimize inconvenience to the community. Patrons needing library services while the main library is closed can find them at the Newhope Library Learning Center at 122 Newhope Street, Santa Ana, or at the Garfield Community Center at 501 North Lacy Street, Santa Ana.
For more information, please visit the library's website (www.santa-ana.org/library) or call 714-647-5267.
Santa Ana Public Library, 26 Civic Center Plaza, Santa Ana, CA 92701
THE SANTA ANA PUBLIC LIBRARY IS LOCATED AT:
26 CIVIC CENTER PLAZA (corner of Civic Center and Ross)
+++++++++++++++++++++++++++++++++++++++++++++++++++++
Biblioteca Pública de Santa Ana Ubicada en Ross y Civic Center Cierra por Remodelación
La Biblioteca Pública de Santa Ana, localizada en la esquina de Ross y Civic Center, estará cerrada desde el 12 de agosto hasta el 28 de agosto debido a renovaciones. La biblioteca no ha sido remodelada desde el año 1991. Durante estos 25 años, el diseño nacional de las bibliotecas ha evolucionado hacia una configuración más abierta y espaciosa.
El espacio remodelado contara con más sillas arregladas en un estilo despejado el cual proporciona mejor acceso a libros, revistas, etc. y al personal de la biblioteca. La remodelación del área incluye muebles modernos y un piso nuevo.
La gerencia de la biblioteca ha elegido el verano para realizar este proyecto y así minimizar cualquier inconveniencia para los usuarios. Usuarios que necesiten servicios de biblioteca durante el periodo de cierre, pueden encontrarlos en la Biblioteca Newhope Learning Center en 122 Newhope Street, Santa Ana, o en el centro comunitario de Garfield en 501 No. Lacy Street, Santa Ana.
Para obtener más información, visite nuestra página web www.santa-ana.org/library o llámenos al 714-647-5267.
LA BIBLIOTECA PÚBLICA DE SANTA ANA SE ENCUENTRA EN:
26 CIVIC CENTER PLAZA (esquina de Civic Center y Ross)