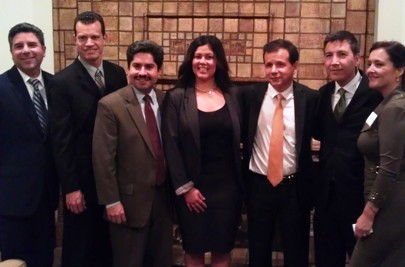 I expected a good turnout at Santa Ana Council Member Michele Martinez' fundraising event tonight, which was hosted at the home of Council Member Vince Sarmiento and his wife Eva.  And sure enough, the place was packed – but that was not the entire story.
For one thing, a lot of Republicans were there tonight, including past CRP Vice Chair Mario Rodriguez, who was a high-ranking official in Governor Schwarzenegger's administration; Break Mayor Ron Garcia, who works with Martinez in NALEO (the National Association of Latino Elected Officials); MWD Trustee Brett Barbre; developer and consultant Steve Sheldon; and Santa Ana Council Member Carlos Bustamante.
But the real big news was the presence of some major players in the Vietnamese community, including Westminster Council Member Tyler Diep; Westminster School Board Trustee Andrew Nguyen; Santa Ana Parks and Rec Commissioner Ken Nguyen.
Click here to read the rest of this post.