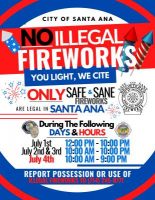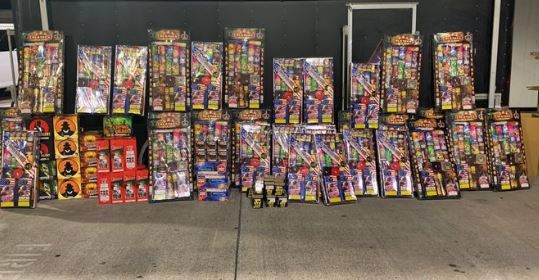 The SAPD announced another big illegal fireworks bust, on their Twitter account, today.
SAPD patrol officers confiscated 18 cases of illegal fireworks with a street value of $15,000-included assorted Roman Candles, Firecrackers, Rockets, Mortars, & Arterial Shells totaling over 5000 pieces.
The SAPD Special Enforcement Team is out there continuing to confiscate illegal fireworks and taking enforcement action against those who are caught in possession and/or lighting them.
Report the use of illegal fireworks to (714) 245-8771 or via email to reportfireworks@santa-ana.org.