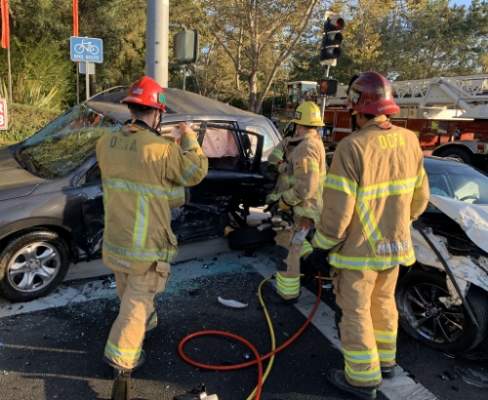 OCFA firefighters responded to the intersection of Bear St. and Alton Ave. for a traffic collision last night, according to their Twitter account.
Crews found three cars with one person trapped. Firefighters used rescue tools (jaws of life) to free the patient.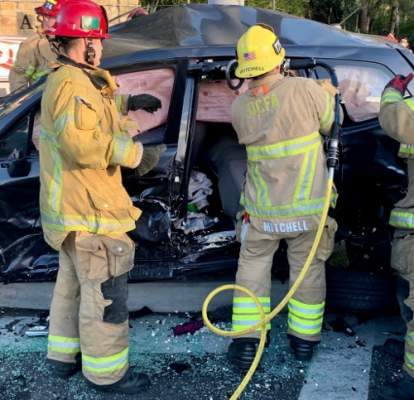 The firefighter paramedics provided advanced life support treatment to the trapped victim who was then transported to a hospital with assistance from Care Ambulance EMTs. The other people involved declined treatment. SAPD police officers were on the scene investigating.