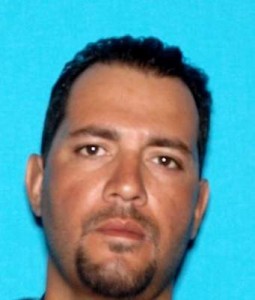 Santa Ana Police Department Advisory: Santa Ana Police Department Homicide Detectives requests the public's assistance
DATE: 01/20/2013
TIME: 20:57
LOCATION: 718 East First Street (Parking Lot)
VICTIM: JAIME MEJIA ZARAGOZA (Age 38 at time of death)
Santa Ana Police Department Homicide Detectives requests the public's assistance. Investigating Detectives believe there were possibly witnesses to this murder or individuals who have information regarding the crime that have not come forward.
Detectives are encouraging people who may have been at or around the scene during the assault, or who may have information on who committed the murder to contact "Orange County Crime Stoppers" at 1-855-TIP-OCCS. Individuals can do so and remain anonymous. Orange County Crime Stoppers will pay up to $1,000 CASH for any tip that leads to an arrest.
SYNOPSIS:
The victim was associating with other people in a parking lot located in front of 718 East First Street. An argument ensued between the victim and one of people he was associating with. The victim was stabbed in the upper body and died at the scene.
We are looking for witnesses to the assault.
###