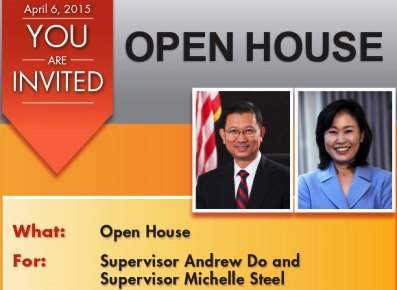 Isn't it time for Santa Ana to have a voice on the O.C. Board of Supervisors?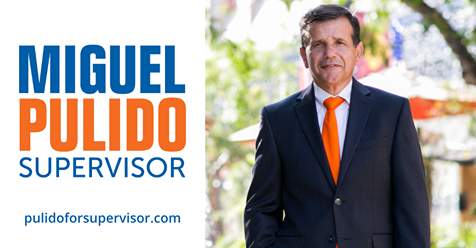 Paid for by Miguel A. Pulido for Supervisor 2020 (ID #1422663)
Orange County Supervisors Andrew Do and Michelle Steel are conducting a joint Open House on Monday, April 6, 2015, from 2 to 4 pm, at their offices at 333 W. Santa Ana Blvd., 5th floor, in Santa Ana.
Do represents the First District, which includes most of Santa Ana and the West O.C. area known as Little Saigon.  Steel represents the 2nd District, a gerrymandered district that stretches form Buena Park in the north to Newport Beach.
Advertisements
Did you suffer a slip and fall too? Was it at a public place like a store, restaurant, or a sidewalk? Was it someone else's fault?
You deserve compensation! Unsure if you have a case? FREE Consultation! Looking for a second opinion? Give us a call at (323)746-8099!
Si usted sufre un resbalón por la negligencia de otra persona llámenos al (323) 746-8099. Nosotros peleamos por sus derechos. Sigan nuestra pagina.
@Sasooness Law Group. https://www.facebook.com/SasoonessLawGroup/
RSVP to Tiffany at 714-834-3220 or via email to Tiffany.Kim@ocgov.com.