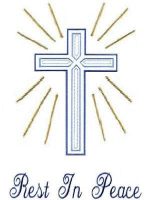 Retired SAPD Police Seargeant Bill Scheer, badge #251, passed away the evening of March 11, 2018, after a courageous fight with bone cancer.
Scheer began his career with the Santa Ana Police Department in 1973 and honorably retired as a Sergeant in 2003.
Scheer served a significant amount of time at the SAPD as a Sergeant in the Gang Detail unit, as well as representing the Department during his assignment to the Orange County Regional Narcotics Suppression Program (RNSP).
Scheer was also a long time member of the SAPD's SWAT Team, where he served as a dedicated tactician and Team Leader.
In 2004, Scheer came out of retirement and returned to the SAPD part-time, serving as a Background Investigator and Forensics Ballistics Technician until his final separation from the Department in 2013.
Click here to read about Scheer's experience trying to crack down on hookers in Santa Ana. Click here to read about Scheer's work in community policing.
Scheer was one of the most humble police leaders the SAPD has ever known, according to SAPD Police Chief David Valentin.
Scheer passed away surrounded by family and friends. He is survived by his wife, Sandy, and their children.
A celebration of life is planned for Sunday, March 25, 2018.