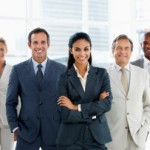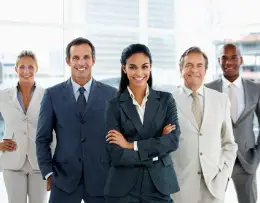 Diverse Careers, Inc. Announces Orange County Career Fair to Be Held Wednesday, December 8th — 10:00am to 2:00pm
Doubletree Hotel Santa Ana/Orange County Airport, 201 E. MacArthur Blvd., Santa Ana, CA 92707
SANTA ANA, CA–(Marketwire – November 20, 2010) – Diverse Careers, Inc. would like to invite job seekers and employers to participate in the Orange County Career Fair on December 8, 2010 from 10am to 2pm at the Doubletree Hotel Santa Ana located at 201 E. MacArthur Blvd., Santa Ana, CA 92707.
Job seekers and employers are encouraged to participate. This recruiting event is open to everyone and is FREE to all job seekers.
Diverse Careers, Inc. is a job board website and career fair management company located in Southern CA. Diverse Careers, Inc is proud to promote and support Diversity in the workplace. We also believe in creating an inclusive environment for all job seekers.
The mission of Diverse Careers, Inc. is to connect the best talented job seekers with great companies while supporting Diversity and Inclusion in the workplace. Career opportunities range from entry level to senior executive. Career Fairs are held in San Diego, Los Angeles, Orange County, and Inland Empire.
Companies are still registering for this event, but some of the exhibitors include: Aflac, Auto Club of Southern California, Farmers Insurance, Forest Lawn Memorial, Kaiser Permanente, National University, The Art Institutes, United States Customs and Border Protection, University of Phoenix, Wells Fargo, and many more!
Upcoming events include: Los Angeles, San Diego, and Inland Empire.
Employers and Recruiters interested in sponsoring or exhibiting at this event should contact Marcel Abandonato at (951) 479-1350 or marcel@diversecareers.com.
Exhibitors interested in participating may also click here to register.
For more information please visit www.diversecareers.com.
Press Contact:
Marcel Abandonato
951-479-1350
Email Contact