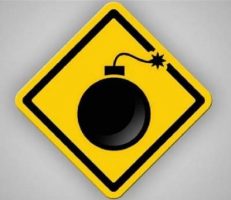 Santa Ana Police Department
Advisory: SAPD/OCSD Bomb Squad Working Suspicious Package at Armory
Location: 612 E. Warner – National Guard Armory
UPDATE: The SAPD has declared the scene to be safe as of 10:36 a.m.
Armory personnel discovered a suspicious package left near the south entrance gate. SAPD Officers are on scene and have established a perimeter. Monroe Elementary has been placed on lockdown.
Orange County Sheriff's Bomb Squad has been notified and is on the scene.
Updates will be provided when available.