Michael John Lytle, 30, of Anaheim, a Fullerton firefighter, was among those arrested on suspicion of participating in the Huntington Beach riot over the weekend, authorities said Tuesday. He was arrested on suspicion of disorderly conduct and resisting arrest, Fullerton city officials said. He has been placed on administrative leave, according to NBC News.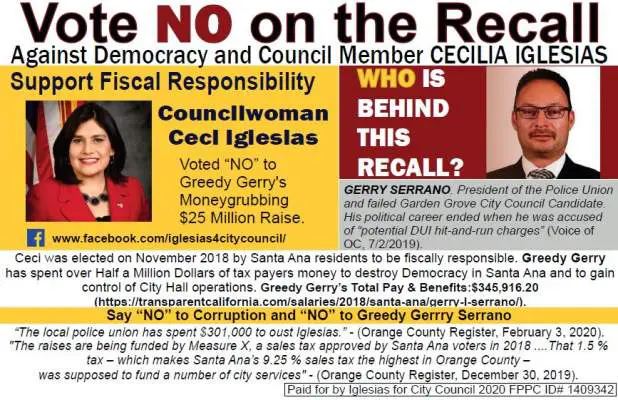 He was off-duty at the time of the incident but has been placed on paid administrative leave. Lytle was hired as a firefighter by the city of Fullerton on Feb. 11, 2008, according to the City of Fullerton.
Isn't it time for Santa Ana to have a voice on the O.C. Board of Supervisors?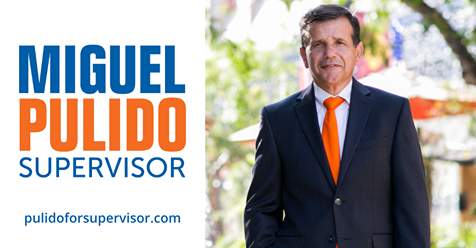 Paid for by Miguel A. Pulido for Supervisor 2020 (ID #1422663)
The arrest of Lytle is another black eye for public safety employees in Fullerton, where several cops killed a homeless man, Kelly Thomas, two years ago in the Downtown area.
Advertisement
Is your employer a mess? Call Sasooness.
In the state of California for every 5 hours worked an employee must get a 30 minute, uninterrupted lunch break. For every 3 hours worked an employee must get an uninterrupted 10-minute rest break. Working over 8 hours in a day or 40 hours in a week is due overtime. Don't let your employer screw you! Give us a call at 323 746-8099.
En el estado de California por cada 5 horas de trabajo su patrón le debe permitir tener un receso de media hora sin interrupciones. Si trabaja más de 8 horas en un día o más de 40 horas de trabajo en una semana su patrón le debe pagar tiempo y medio. No deje que su patrón abuse de su trabajo. No importa que no tenga papeles. Usted tiene derechos. Llamenos al 323 746-8099.
Police arrested seven people in connection with the disturbance and said additional arrests were likely as they study the numerous photos and videos that were shot of people tipping over portable toilets, smashing a shop window, hurling traffic cones and wooden planks ripped from barricades, and taunting police, according to the L.A. Times.
More than 100 police officers responded in the city that bills itself as "Surf City USA" after a fight broke out across from the beach where thousands of spectators had gathered for the popular nine-day U.S. Open of Surfing, according to the San Francisco Chronicle.
Those arrested for rioting, accordinig to the New Santa Ana blog, included:
Michael John LYTLE – Anaheim 30 years old – Fullerton Firefighter! – Disorderly Conduct and Resisting Arrest
Andres GOMEZ – Huntington Beach 24 years old – Refuse to Disperse and Resisting Arrest
Michael Anthony AVILA – Santa Ana 28 years old – Resisting or Delaying a Police Officer
Joseph MONTERROSA – Ontario 28 years old – Disorderly Conduct and Resisting Arrest
Adam A CECOT – Irvine 18 years old – Refuse to Disperse/Unlawful Assembly
Chase Scott CHRISTMAN – Simi Valley 19 years old – Vandalism (over $400), Urge Destruction of Property, Refuse to Disperse/Unlawful Assembly
Kyle Roger CROTT – Riverside 18 years old – Assault with a Deadly Weapon on a Police Officer, Resisting Arrest