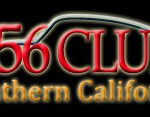 Cars & Cockpits – Porsche Event, April 3
Press Release

CLASSICS 356s – PORSCHE'S FIRST PRODUCTION AUTOMOBILES 1948-1965
SANTA ANA, Calif. —Lyon Air Museum, a premier Southern California showcase for vintage military aircraft and automobiles, will host dozens of rare Porsche 356 sports cars as part of "Cars & Cockpits Day," scheduled for Sun., April 3, 2011, from 10-11 a.m. at the facility, located on the west side of the runway at John Wayne Airport in Orange County. (NOTE: Weather permitting).
The classic Porsche 356 vehicles will be driven by members of the 356 Club of Southern California. Based in Costa Mesa, the club is the world's largest regional 356 organization, with more than 1,000 current members and growing. The Club has attracted members from throughout the U.S., Canada and countries around the world. Owners will be bringing in their 356 cars from across the western U.S. Various types of the Porsche 356 automobiles will be on display, including the Speedster, T-5, Pre-A, Convertible D, Carrera 2, SC, Roadster, 356 B, T-6, S-90, Cabriolet, GT Coupe and Continental.
A gourmet food truck will be stationed at the Museum with food and beverages.
"This special event has a definite excitement factor because it presents Museum visitors with an exceptional opportunity to view some of the rare Porsche 356 sports cars in pristine condition," said Mark Foster, president of Lyon Air Museum.
356 Club President Jim Liberty will be showing his1952 Pre-A "body bumper" 356 (early bumpers appeared to be attached to the body, but were in fact removable).
Production of Pre-A cars totaled 750 vehicles in 1952, and only European delivery models had body bumpers, according to Liberty. "So this is one of the few surviving models," he said.
Porsche AG is a German automotive manufacturer of luxury high performance automobiles. The Porsche 356, the company's first production automobile, was a lightweight and easy-to-handlerear-engine, rear-wheel-drive, two-door sports car available in coupe and convertible configurations. Production started in 1948 at Gmünd, Austria, where approximately 50 cars were built. In 1950, the factory relocated to Zuffenhausen, Germany, and general production of the 356 continued until April 1965. A total of 76,000 of the limited production vehicles were made and it is estimated that approximately half of these still survive.
Design innovations to the 356 that continued during the car's years of manufacture contributed to its motorsports success and popularity among consumers. In 2004, Sports Car International ranked the 356C tenth on their list of Top Sports Cars of the 1960s. Today, the Porsche 356 is a highly regarded collector's item. The Porsche 356 Carrera (with its special four-cam racing engine), the Super 90 and the Speedster are today among themost desirable 356 models.
According to Autozeitung magazine, a new generation of the Porsche 356 will be produced in 2013.
The 30,000-sq.ft. Lyon Air Museum opened in Dec. 2009. The facility represents the fulfillment of a dream of Maj. Gen. William Lyon, USAF (Ret), who held the position of Chief of the U.S. Air Force Reserve from 1975 to 1979. Currently, Gen. Lyon is Chairman of the Board and CEO of William Lyon Homes, Inc., Newport Beach, Calif. His passion for aviation history and youth education is the driving force behind Lyon Air Museum. In establishing the Museum, Gen. Lyon sought to create a world-class facility that would be available to the local community and would offer educational exhibits designed to inspire young people. The Museum has on exhibit some of the world's rarest operational aircraft and vehicles.
Lyon Air Museum is located at 19300 Ike Jones Road, Santa Ana, CA 92707. P: 714/210-4585. F: 714/210-4588
Hours of operation are daily from 10 a.m. to 4 p.m. Admission rates: General admission–$8; Seniors and Veterans–$6; Ages 5-17–$4; Under age 5—Free. Groups of 10 or more–$1 off each visitor. Pre-arranged school groups—Free.
Media Contact:
Ned Madden
Rodheim Marketing Group
949/547-0143