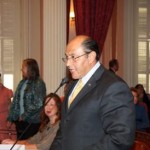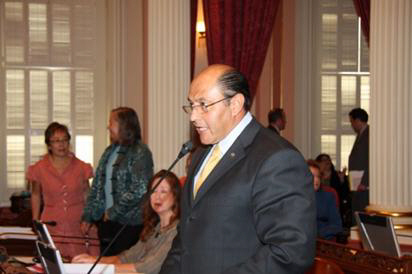 PHOTO FROM FILE: State Senator Lou Correa during Senate Floor Session.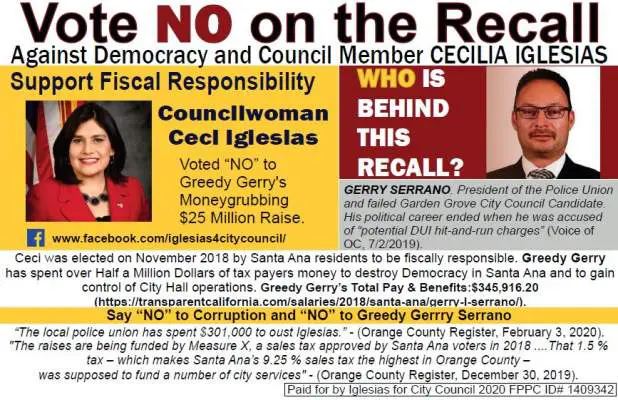 Senator Lou Correa,­­­­­­­­­­­­­­­­ ­ 34th Senate District
Isn't it time for Santa Ana to have a voice on the O.C. Board of Supervisors?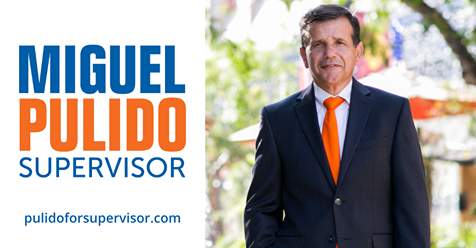 Paid for by Miguel A. Pulido for Supervisor 2020 (ID #1422663)
For Immediate Release: June 1, 2010
Contact: Lina Hamilton, (916) 651-4034
Advertisement
Is your employer a mess? Call Sasooness.
In the state of California for every 5 hours worked an employee must get a 30 minute, uninterrupted lunch break. For every 3 hours worked an employee must get an uninterrupted 10-minute rest break. Working over 8 hours in a day or 40 hours in a week is due overtime. Don't let your employer screw you! Give us a call at 323 746-8099.
En el estado de California por cada 5 horas de trabajo su patrón le debe permitir tener un receso de media hora sin interrupciones. Si trabaja más de 8 horas en un día o más de 40 horas de trabajo en una semana su patrón le debe pagar tiempo y medio. No deje que su patrón abuse de su trabajo. No importa que no tenga papeles. Usted tiene derechos. Llamenos al 323 746-8099.
Correa Strongly Supports Legislation Expanding Benefits of Cal Grant Student Loan Program
SACRAMENTO, CA – State Senator Lou Correa (Orange County) supported Senate Floor passage of Senate Bill (SB 957), introduced by Senator Curren Price (Los Angeles).
"I applaud Senator Price for introducing this bill. As a Cal Grant recipient, I understand the importance of providing financial aid to enable all students to pursue an education," said Senator Lou Correa. "This bill will assist students pursuing training for occupational and technical careers and aid in ensuring that California's future work force is receiving the training necessary to fulfill our state's employment needs."
SB 957 would require the California Student Aid Commission (CSAC) to develop and regularly update areas of occupational and technical training that are eligible for Cal Grant C awards. This measure expands the entities with which CSAC is required to consult in this process. Also, SB 957 requires the CSAC to give priority in granting the Cal Grant C to students pursuing study in areas of high employment need, high salary or wage projection, or high growth.
Current state law authorizes the Cal Grant Program, administered by CSAC, to provide grants to assist financially needy students with tuition and other costs at occupational or vocational training programs. CSAC is required by law to consult with appropriate state and federal agencies to determine areas of occupational or technical training in which the Cal Grant C can be awarded and is authorized to use criteria it deems appropriate to select students to receive grants. The CSAC is not required, however, to consult with other entities or to funnel grants towards particular areas of study. SB 957 heightens the requirements placed on the CSAC in order to maximize the opportunities for Californians to acquire the necessary job skills to gain and keep employment.
Senator Lou Correa represents the 34th District which includes the cities of Anaheim, Buena Park, Fullerton, Garden Grove, Santa Ana, Stanton and Westminster.
# # #
Lina Hamilton
Legislative Aide
Office of Senator Lou Correa, 34th District
(916) 651-4034
lina.hamilton@sen.ca.gov