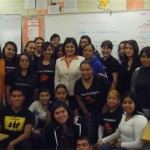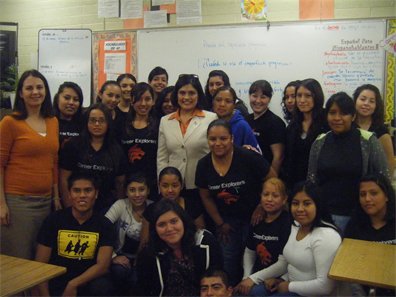 What a surprise!  Independent Cecilia Iglesias turned in over 11,000 signatures to the O.C. Voter Registrar – and she will be on the ballot in November as a candidate for the 47th Congressional District, against incumbent Loretta Sanchez and republican challenger Van Tran.
Here is Iglesias' candidate statement:
UNITED STATES REPRESENTATIVE, 47TH DISTRICT
NAME: CECILIA "CECI" IGLESIAS
OCCUPATION: Human Services Professional
I am a candidate for the 47th District, U.S. Congress because I wish to serve my community by restoring a voice for the residents and ensuring that we have the highest standards of ethics, transparency and accountability to my constituents. My commitment is to work vigorously to strengthen our economy; save and create jobs by supporting our business sector; more effective youth programs and being a champion for our children's education. Also, I will work with both parties to strengthen our nation's security and resolve the immigration issue to make America greater.
I have lived in the 47th District for three decades and still reside in the community. My education was in the public school system, Santa Ana College and Cal State Fullerton.
Also, I bring nearly two decades experience in public service working for the County of Orange, helping to create and manage social services programs.  In this capacity, I worked daily with men, women and children, youth and seniors and saw firsthand the need for change to ensure that taxpayers' dollars are spent in ways that truly accomplish their intended purpose.
Additionally, I have served my community in a wide range of volunteer positions including as Founder and President of Santa Ana Family Empowerment (SAFE), an organization that enables families with deaf children to learn sign language and assist their son or daughter in their education.
People, not political parties, make positive change happen and I respectfully ask for your vote.
(714) 486-1055
http://www.ceciforcongress2010.com/HOME.html
________________________________________________________
Sanchez really has been awful on migrant and Latino issues.  She finally signed on as a co-sponsor of the Dream Act but only after months of declining to do so.  She panders a ton to Viet voters but has seemingly forgotten those who got her elected in the first place.
Is Iglesias a long shot?  You bet.  But good for her.  We need good challengers in EVERY race!