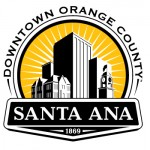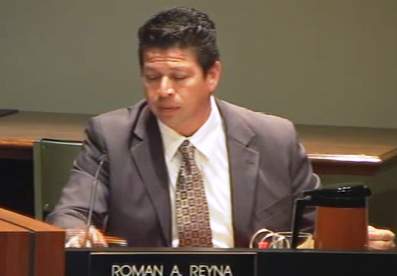 Santa Ana City Councilman Roman Reyna has resigned from the City Council effective today according to a letter he sent to his colleagues.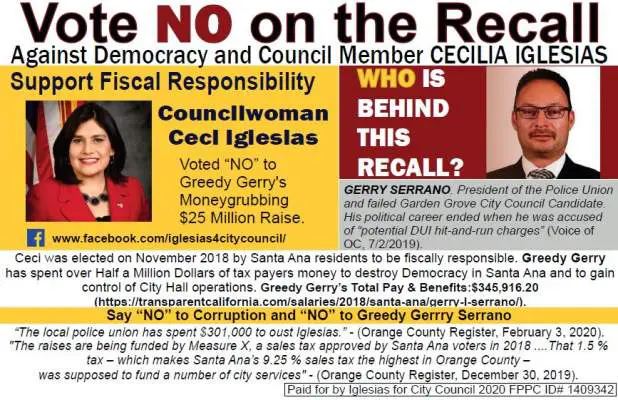 Reyna did not admit why he really resigned – which was due to a legal settlement with his opponent in last November's Ward 4 election, Phil Bacerra. Reyna had to resign because he really was unable to offer up much of a defense against the allegations that he fudged his campaign paperwork, after botching a move to Ward 4.
Isn't it time for Santa Ana to have a voice on the O.C. Board of Supervisors?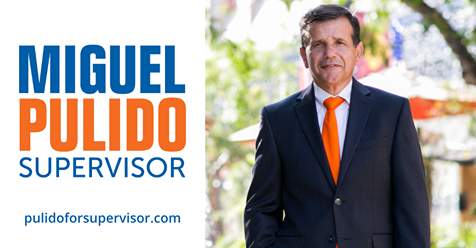 Paid for by Miguel A. Pulido for Supervisor 2020 (ID #1422663)
In his letter, dated today, Reyna explained that he is resigning based solely on personal reasons and he cited the need to spend time with his mother, who apparently is ill.
Advertisement
Is your employer a mess? Call Sasooness.
In the state of California for every 5 hours worked an employee must get a 30 minute, uninterrupted lunch break. For every 3 hours worked an employee must get an uninterrupted 10-minute rest break. Working over 8 hours in a day or 40 hours in a week is due overtime. Don't let your employer screw you! Give us a call at 323 746-8099.
En el estado de California por cada 5 horas de trabajo su patrón le debe permitir tener un receso de media hora sin interrupciones. Si trabaja más de 8 horas en un día o más de 40 horas de trabajo en una semana su patrón le debe pagar tiempo y medio. No deje que su patrón abuse de su trabajo. No importa que no tenga papeles. Usted tiene derechos. Llamenos al 323 746-8099.
Reyna's resignation deal with Bacerra will prevent him from running for Ward 4 again, should the Santa Ana City Council end up calling for a Special Election to replace Reyna.
I don't know that a favorite has emerged yet to replace Reyna on the City Council. To be fair the City Council ought to appoint Bacerra.
There is talk that at least one of the Council Members wants to appoint Ken Nguyen, a Planning Commissioner, out of a desire to appoint an Asian Councilman. However it should be pointed out that Bacerra is Asian as he is half-Filipino.
If the City Council won't agree to appoint Bacerra then I hope they will consider appointing a woman to replace Reyna as there is only one woman on the City Council currently – Ceci Iglesias.
As for Reyna, he ought to lie low – for a while. Rumor has it that new O.C. District Attorney Todd Spitzer may still file criminal charges against him. Remember that the settlement with Bacerra was in a civil court, now a criminal court. Reyna could still be in very hot water.
Here is the City's official press release on this matter:
Santa Ana Council Member Roman A. Reyna Has Resigned Effective March 1, 2019

Council Member Roman A. Reyna submitted a resignation letter effective March 1, 2019. The Ward 4 Council seat is now deemed vacant.
Candidates for Council who did not receive the highest vote counts from the November 2018 election will not automatically fill this vacancy. The City Charter provides that the Council must fill the vacancy by appointment within 30 days or call for a special municipal election. Based on election laws, if a special election is necessary it will occur in November 2019. The City Council will discuss the process at a future meeting.
Attached to this press release are 1) answers to questions we have received about the process to fill a vacancy and 2) a copy of the resignation letter.
The City of Santa Ana appreciates all members of our community that put forth effort to make our community better.
Common Questions and Answers
What process applies to filling the Council vacancy?
• Santa Ana City Charter Section 403 states that the council must declare the office vacant and fill the council vacancy by appointment. The person appointed shall hold office until the next general municipal election.
Are there any requirements or restrictions on who can be appointed?
• The appointee must, at the time of appointment and continuously for one year prior thereto, have been and be a resident of the ward. No person who has served three consecutive terms as a Council Member may not be eligible for appointment until the passage of eight years. (Charter Section 401).
What is the time frame to hold this election? (Within 114 days from the call of the special election per the state election code)
• Under current Election Code the earliest the City can call for a special election is November 2019.
Does the city have to pass an ordinance defining the time frame for the special election to be held?
• No, the City Council will be asked to adopt resolutions seeking County assistance to administer the election and call for the election.
Does the term for the person, either appointed or elected, to fill the vacancy last until the next general election in November 2020?
• If a person is appointed the person only serves until the next general election in November 2020. In 2020 the position will be for the remainder of the at-large term.
• If a special election occurs then the person serves the entire balance of the term.
May the resigning Councilmember cast a vote on the appointment to fill the vacancy?
• Once they resign then they no longer participate in decisions.
Would the special election be citywide or only District based?
• The council member for Ward 4 is currently serving in an at-large position. Since the Councilmember was elected at large, the seat would be a citywide election should there be a special election.