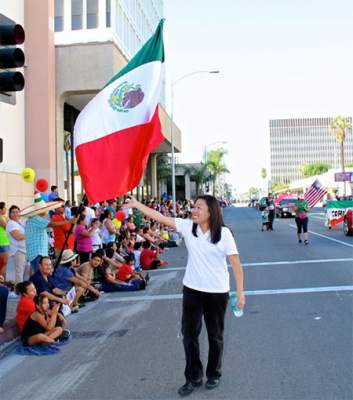 When Supervisor Janet Nguyen was first elected to represent the First District I advised her to be non-partisan and to reach out to her Latino constituents.  She started a Hispanic Committee to advise her but I was shocked to find out that all of the committee's members were Hispanic Republicans – and none of them lived in the First District.
A couple years ago Nguyen gerrymandered the First District to include more Vietnamese voters – and less Latino voters.
This year Nguyen not only voted to put a homeless shelter right in the middle of one of Santa Ana's poorest neighborhoods, on Normandy Street (over on the east side of the city), she also refused to meet with the residents when they wanted to talk to her about the shelter, which they feel is too close to schools, parks and hundreds of apartments and homes.
Will Nguyen work with Latinos?  Sure.  But only if they are Republicans.  This stands in stark contrast to the record of the man she is trying to replace in the 34th State Senate District – Lou Correa.  His record shows that he will work with anyone in his district.  He has been a true moderate.  That is not what Nguyen is going to be. Continue reading→