Santa Ana Police Department
Advisory: SAPD Vice Unit Arrests 17 Suspects in "John" Program
Isn't it time for Santa Ana to have a voice on the O.C. Board of Supervisors?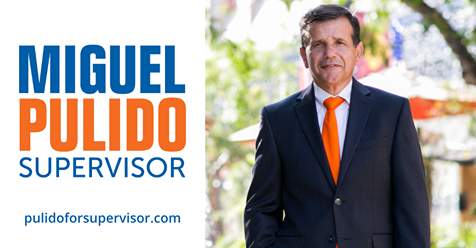 Paid for by Miguel A. Pulido for Supervisor 2020 (ID #1422663)
In an effort to continue to target the prostitution related activity along the Harbor Blvd. corridor, the Santa Ana Police Department's Vice and Narcotic Unit conducted a "John" enforcement program on Wednesday evening, 02-15-17, with a focused effort on targeting men soliciting prostitutes for sex purchase in that area.
Did you slip and fall? Find out what your rights are and get a free consultation. Call 888-222-8999. Saslawgroup.com https://www.facebook.com/SasoonessLawGroup/
Using undercover officers, detectives made 17 arrests within a five hour period. The suspects were processed and booked at the Santa Ana jail, and later released after signing promises to appear in court.
Editor's Note – the SAPD did not release the names of the Johns who were arrested.