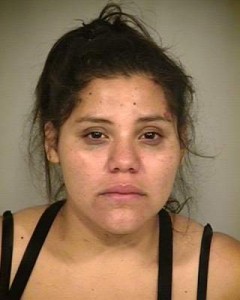 ORANGE COUNTY DISTRICT ATTORNEY PRESS RELEASE
Case # 15WF1727
Date: August 7, 2015
WOMAN TO BE ARRAIGNED FOR SHOOTING AND KILLING BOYFRIEND OUTSIDE MOBILE HOME IN GARDEN GROVE
SANTA ANA, Calif. – A woman is scheduled to be arraigned today for shooting and killing her boyfriend outside their mobile home in Garden Grove. Arlene Kathyrn Bautista, 20, Garden Grove, is charged with one felony count of involuntary manslaughter by lawful act in an unlawful manner with a sentencing enhancement for the personal use of a firearm. If convicted, she faces a maximum sentence of 14 years in state prison. The People will request she be held on $80,000 bail at her arraignment this afternoon in Department CJ-1, Central Jail, Santa Ana. The time is to be determined.
At approximately 3:35 p.m. on Aug. 5, 2015, Bautista is accused of shooting her boyfriend, 25-year-old Luis Vidal, while they were outside their mobile home in Garden Grove. The victim died as a result of the gunshot wound.
The Garden Grove Police Department, who investigated this case, was contacted and arrived to scene and arrested the defendant. The investigation in this case is ongoing and no further information about this case will be released at this time.
Senior Deputy District Attorney Cynthia Herrera of the Homicide Unit is investigating this case.
###
TONY RACKAUCKAS, District Attorney
Susan Kang Schroeder, Chief of Staff
Office: 714-347-8408
Cell: 714-292-2718