Ekatarina Zharkova, a 38-year-old, was arrested in the Orange County city of Costa Mesa and she was charged with stealing well over $300,000 worth of high-end merchandise from stores in Southern California, according to a CHP task force.
When the CHP investigators searched Zharkova's home they found bags and clothing from brands including Gucci, Prada and Jimmy Choo packed wall to wall in every room.
Zharkova was taken down by the CHP's Retail Crime Task Force.
Zharkova worked alone. She used tools to avoid theft-detection equipment. However CHP investigators were able to directly observe her stealing from the stores, on several occasions.
In one instance she walked into a Nordstrom Rack store and proceeded to fill a shopping cart with high-end retail items. To escape the store she placed a coat over the shopping cart to cover up the goods and then used a device to defeat the sensors so she could remove them before leaving the store with over $3,500 worth of stolen merchandise.
That was her last hurrah as she was arrested when she got to her car.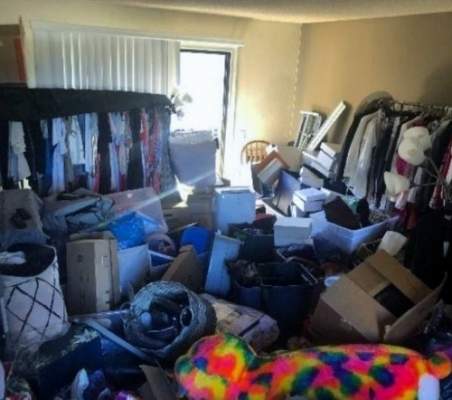 When the CHP task force got a search warrant so they could check out her home they proceeded to find 2,333 stolen items worth nearly $330,000.
Many of the items still had store tags in place and several had disabled security sensors on them.
Zharkova was able to make money by selling the items online.
She was booked into the O.C. Jail on suspicion of grand theft but already got out on bail.
The CHP is continuing its investigation and they say that industry representatives have helped to inventory all of the stolen goods.