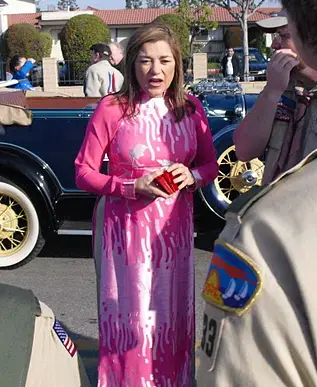 U.S. Rep. Loretta Sanchez should be dropping out of her race for the U.S. Senate very soon.  And with good reason.  She currently holds a safe seat in the U.S. House of Representatives in the 46th Congressional District.  But now that she is damaged beyond belief, by the insensitive "war whoop" she uttered at this weekend's Democratic Party Convention, is her safe seat suddenly not so safe?
Who might challenge Sanchez?
Well we know that there will be challengers on the right (although my sources say that Irvine Councilwoman Lynn Schott will not be one of them after all).  But does the GOP really have a shot at the 46th C.D.?
Sanchez wrecked Lake Forest carpetbagger Adam Nick in 2014 by over 16,000 votes, according to Smart Voter.
Sanchez easily beat Tea Party carpetbagger Jerry Hayden in 2012 by 41,000 votes, according to Smart Voter.
And she beat former State Assemblyman Van Tran in 2012, by 13,000 votes, according to Smart Voter. The margin might have been higher save for the presence of then-independent Cecilia Iglesias on the same ballot.  She got over 7,400 votes that may have otherwise gone to Sanchez.
So no, the Republican Party cannot beat Sanchez, even now that she is wounded.  Just look at the voter registration – 47% of the registered voters are Democrats and 27.7% are Republicans.  The balance are Decline to State and third party voters.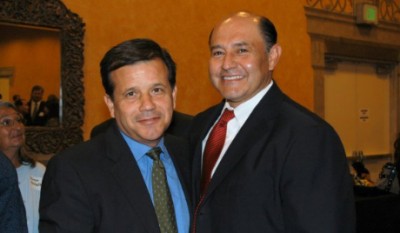 But a Democrat might be able to beat Sanchez now.  The problem of course is that while most O.C. Democratic Party leaders are not supporting Sanchez for the U.S. Senate, you can expect that they will circle the wagons around her House seat.  So only a very independent or very brave Democrat would have the guts to challenge Sanchez.
You can cross former State Legislators Lou Correa and Jose Solorio off the list – neither one of them has much moxy.
And Santa Ana Mayor Miguel Pulido is not likely interested either.  He has young kids and he has told me that he wants to run for reelection in Santa Ana in 2016.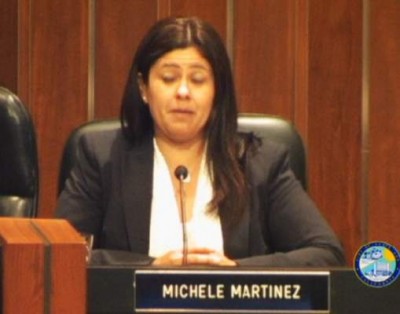 Nor do I see Pulido's City Council colleague, Michele Martinez, going for the House seat. Oh sure she would love to go to Congress but after she got spanked in her 2012 State Assembly race I can't see her being able to raise the money required to mount a Congressional campaign.
How about former Santa Ana Mayor Pro Tem Claudia Alvarez, who now serves on the Rancho Santiago Community College District's Board of Trustees?  As a Deputy Orange County District Attorney she has a great ballot title – and she has more gravitas than Sanchez, although she did once compare a local Jewish developer/gentrifier to Hitler – which went over about as well as Sanchez' war whoop.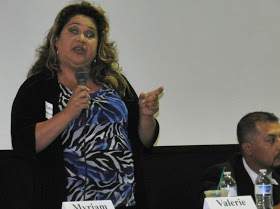 And there are two Amezcuas in the wings – although both would be long shots.  One of them, Santa Ana City Councilwoman Angie Amezcua, was accidentally elected after not campaigning in 2012 (her ballot title of "Teacher" proved to be the difference) and the other, Santa Ana Unified School District Valerie Amezcua finally won an election in 2014, after years of losing.
What about white Democrats?  The two names you hear are State Assemblyman Tom Daly and Anaheim City Councilman Jordan Brandman.  However 67% of the voters in the 46th C.D. are Latino.  They don't normally vote in large numbers but 2016 is a Presidential election year and it is likely that both the Democratic and the Republican Parties will have Latino Vice Presidential nominees on their respective General Election ballots.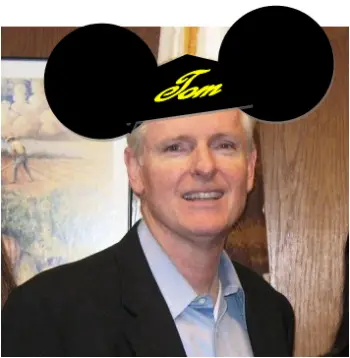 That said, Daly is a longtime friend of Sanchez.  He helped turn her into a Democrat years ago after she lost an Anaheim City Council election when she was a Republican.  He won't run against her now.
Brandman?  Are you kidding me?  Sanchez worked her tail off to elect him to the Anaheim City Council.  He might go for her seat if she vacates it but not if she is holding it.
My money would be on Alvarez but I don't know that she could raise the money needed to take the 46th C.D.  And Santa Ana's gentrifiers really hate her.
In the end Sanchez just might be able to hang on to her House seat – but it may be the toughest election of her life.