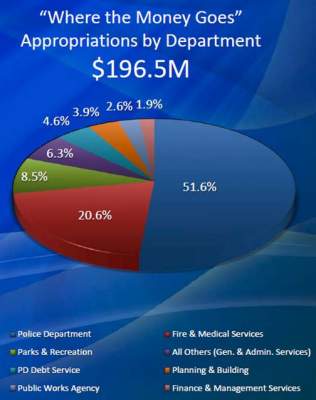 The City of Santa Ana is once again grappling with a difficult budget and finding ways to make ends meet. Fully 77% of the City's budget is dedicated to police and fire.
What about consolidating the Santa Ana Police Department's separate swat team into a regional swat team – perhaps with the Orange County Sheriff's Swat Team?
There is absolutely no need for each City to have a separate swat team when most of the time they are in training.  The SAPD's Swat Team is called upon very rarely and sparingly. Surely the City would realize a huge savings by contracting out this service?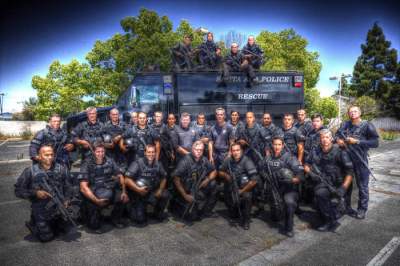 "The SAPD's Special Weapons and Tactics team consists of 37 highly trained personnel capable of responding to and handling acts of terrorism, barricaded suspects, hostage situations, riots, dignitary security, and high risk warrant service, as well as the protection of lives and property," according to the SAPD's website.  Are those really issues that our city is dealing with on a daily basis?  Really?
It looks like the Orange County Sheriff's Office already contracts out SWAT services to 12 "contract" Orange County cities, County agencies and the local courts.  Why not use the County Sheriff's SWAT team and save some money here in Santa Ana?
The Sheriff is based here in Santa Ana.  Their department already polices our County buildings and the Courts.  We should also be thinking about outsourcing the entire SAPD to the Sheriff – the City of Yorba Linda did that recently and they were able to save a lot of money compared to what they were paying the Brea Police Department previously.