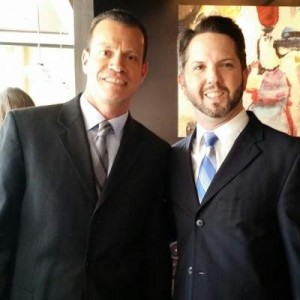 Agenda Item 13C is on tomorrow night's Santa Ana City Council agenda, regarding the recommended reappointment of Phil Bacerra to the Ward 4 seat on the Santa Ana Planning Commission.  Bacerra's reappointment, which is being brought forward by Councilman David Benavides, was voted down by a 4-3 vote of the city council last December.  Questions regarding Bacerra's failing to properly disclose ex-parte communications were at the center of that debate.
However it is comments made by Bacerra on the dais during the May 12, 2014 public hearing on an affordable housing development called the "Depot at Santiago," that is being built by award-winning developer C&C Development, that raises questions as to why the council would agree to support Bacerra's reappointment now.  In the audio from the May 12th meeting Bacerra can be heard comparing the proposed development to the notorious Cabrini-Green housing project in Chicago.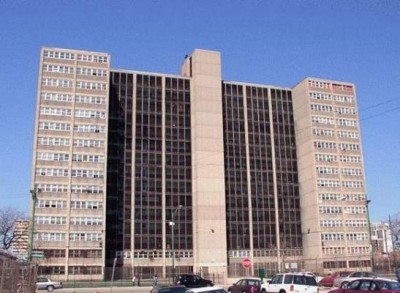 Cabrini-Green housing project was home to an overwhelmingly low income African-American community and unlike most of Chicago's public housing developments it was situated next to an affluent section of the city.  According to the Wikipedia page, "The poverty-stricken projects were actually constructed at the meeting point of Chicago's two wealthiest neighborhoods, Lincoln Park and the Gold Coast. Less than a mile to the east sat Michigan Avenue with its high-end shopping and expensive housing."
This comparison by Bacerra can hardly be by chance given that the Depot at Santiago is located directly across from the much more affluent Santiago Lofts and that many of the residents of those lofts expressed concerns that the C&C project would not attract "quality" tenants to the area.  It is quite obvious that Bacerra was using this inflammatory comparison in an effort to fan the flames of intolerance and bigotry.  Using the Cabrini-Green analogy was clearly done by Bacerra to play on the fears of the mostly white and generally more affluent opponents of the Depot at Santiago.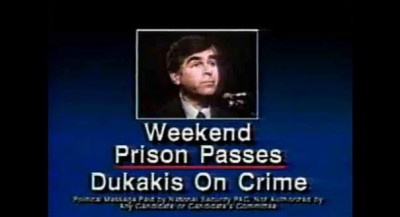 This was Bacerra's version of the Willie Horton ad.  (In 1986, a convicted felon named Willie Horton — who was serving a life sentence for murder — was released from a Massachusetts prison on a weekend furlough program, during which time he escaped and raped a woman. Then-governor Michael Dukakis had supported the prison furlough program, and when he ran for President in 1988, his opponent, George H. W. Bush, used that to his advantage. The "Revolving Door" ad never mentions Horton by name, but the connection was clear and the ad received considerable news coverage. Source: Time Magazine)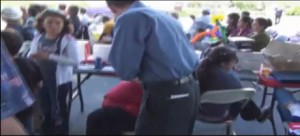 Not surprisingly Bacerra's supporters are working the phones and email contacting councilmembers urging his reappointment.  Many in this group of supporters have a history of racial insensitivity and bigotry themselves – and of course who can forget Councilman Benavides's sad effort to honor members of the Minutemen at a city council meeting a couple of years ago.
Only 1.5% of Santa Ana residents are of African-American descent today but that does not mean that the city council should just ignore this racist comment directed at them and intended to fan the flames of fear and intolerance in regards to all low-income minority communities.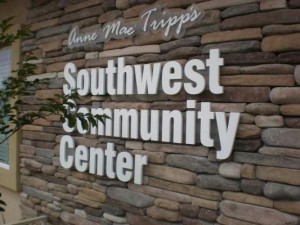 And history tells us that "The African American community in Santa Ana can be traced back to the 1900's. The 1920's brought upon a steady growth within the community. However, between 1950 and 1970 there was an exponential growth of blacks into Santa Ana, which ultimately comprised of two-thirds of Orange County's African American population," as we reported in a recent post.
The African American community has been so important in our city that our Mayor and City Council honored our African American leaders on Feb. 3, as we reported here.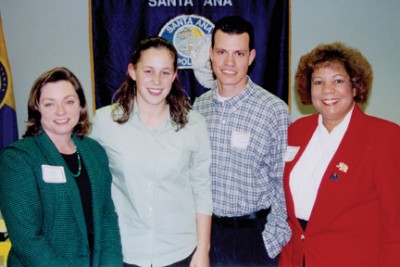 Please call Councilman Benavides at (714) 647-6900 or (714) 651-4380 or email him at dbenavides@santa-ana.org and let him know that this is unacceptable and that Commissioner Bacerra owes the African-American community and all those in other low income communities an apology.  Remind Benavides that he replaced our city's last African-American City Councilwoman – Alberta Christy (see picture above).  He owes it to her to do something about Bacerra!