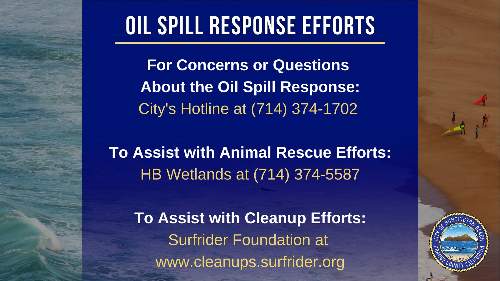 Orange County beaches were closed today on what should have been a great day to go to the beach because an oil spill reached our shores.The spill, reportedly caused by a pipeline leak, poured some 126,000 gallons of oil into coastal waters.
Officials say there is a 5.8-mile-long oil plume running from the Huntington Beach Pier to Newport Beach. The new incident echoes a 2015 oil pipeline leak north of Santa Barbara that resulted in major fines and felony charges.
"This oil spill is a tragic reminder that offshore drilling is a devastating threat to our coast and its wildlife," said Miyoko Sakashita, director of the Center for Biological Diversity's Oceans program. "I've seen the aging oil platforms off Huntington Beach up close, and I know it's past time to decommission these time bombs. Even after fines and criminal charges, the oil industry is still spilling and leaking into California's coastal waters because these companies just aren't capable of operating safely. The only solution is to shut this dirty business down."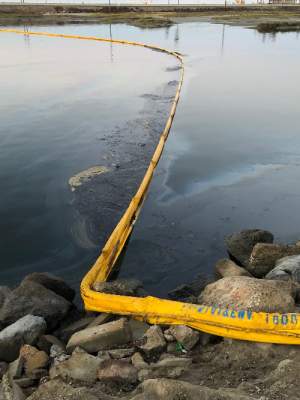 Beta Offshore is responsible for the spill and is working with the Incident Management Team. Huntington Beach is closed from the seapoint to the Santa Ana River. The City of Huntington Beach has deployed over 2,000 feet of protective booms at 7 wetland locations.
The last day of the Pacific Airshow was canceled because of the spill.
TO ASSIST WITH ANIMAL RESCUE, contact the HB Wetlands at at (714) 374-5587.- TO ASSIST WITH FUTURE CLEANUP EFFORTS, visit cleanups.surfrider.org.– FOR QUESTIONS ABOUT THE SPILL, call the City of Huntington Beach hotline at 714-374-1702.