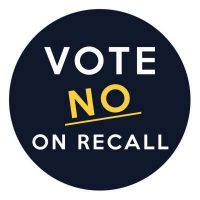 When Santa Ana City Councilwoman Ceci Iglesias ran for the City Council back in 2018 she was considered an underdog as the powerful Santa Ana Police Association, the union that represents our local cops, was backing one of her opponents, Mirna Velasquez. There was also a third candidate, Nelida Mendoza, a Rancho Santiago Community College District Trustee who was backed by then Santa Ana City Councilman Sal Tinajero's cabal.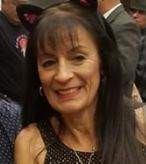 Iglesias beat both Velasquez and Mendoza, garnering over 21,000 votes in the process.
Iglesias had won two terms previously on the Santa Ana Unified School District' Board of Trustees. She won resoundingly in both of those campaigns.
Iglesias' victories are befuddling to her detractors. She is a fiscal conservative in a City, Santa Ana, where Republican voter registration is now under 30%. Yet she keeps on winning.
Iglesias however incurred the wrath of the aforementioned Santa Ana Police Officers Association, specifically their President, Gerry Serrano, when she refused to support a huge raise for the Santa Ana police officers.
Here is the part that is tough to understand – Serrano prevailed. He and his cops got the raise. Iglesias and her City Council colleague Juan Villegas voted against the raise but it was approved by the rest of the Santa Ana City Council.
Serrano however decided to take out Iglesias – in a fit of pique that has resulted in this year's ridiculous Recall election.
The City Council had an opportunity, for the record. to place this Recall Election on the March Primary Election ballot but they didn't. Now the Recall Election is going to cost the taxpayers over $700,000.
Is it some sort of misbegotten machismo? Is Serrano upset that Iglesias keeps reminding voters about the DUI incident that derailed his run for the Garden Grove City Council in 2018?
Under the police union's contract with the city, Serrano is completely released from his city job duties, while remaining a police sergeant and receiving his full city salary, plus premium pay equivalent to an additional 35 percent of his salary, according to the Voice of OC. While his salary is paid entirely by the Santa Ana Police Officers Association's members it does stand in stark contrast to the very little money made by most households in Santa Ana. Serrano makes $353,568 a year in a city where the average household makes $61,000 a year and per capita income is only $19,000 a year, per the U.S. Census.
Serrano gets paid a fortune and he does not have to do any police work. He seems to spend all his spare time conniving to get more political power. And taking out Iglesias will solidify his control of the Santa Ana City Council.
It is unseemly for a city employee to be using the system to attach a duly elected City Council member. But that is exactly what has happened.
Understand this about Iglesias – her family fled war torn El Salvador after she was born in 1972. That is the time period when desperate socialists started a civil war in El Salvador as they took on the rich oligarchs and the corrupt military that ran that country at the time.
Today Iglesias is still fighting against corruption and political thugs. Her family may have escaped El Salvador but we have a real mess here in Santa Ana too.
The City of Santa Ana has been teetering on the brink of financial collapse for years. The Tinajero cabal routinely handed out raises to city employees that we just cannot afford now. Even worse the pensions and health benefits promised to all these people, like Serrano, are going to come due and the City of Santa Ana is going to have a heck of a time paying these bills.
That is why we need a strong fiscal conservative like Iglesias on our City Council. Get rid of her and you will have mostly a bunch of left-leaning lemmings who will be too afraid of Serrano and the other special interests to do the right thing.
Former Santa Ana City Council Member Sal Tinajero already succeeded in raising our local sales tax to the highest rate in Orange County via 2018's Measure X. Imagine what a City Council run entirely by Serrano will do to us in years to come – to keep the millions coming to the city's employees, particularly the cops? While Serrano did not support the 2018 Sales Tax Increase, Measure X, that money is being used primarily to pay for City employee pensions and benefits.
If the recall succeeds the candidate that gets the most votes in this election, to replace Iglesias, will take over in Ward 6. The aforementioned Mendoza is one of those candidates. Word is this time Serrano and company are backing her.
Click here to join the No on the Santa Ana Recall campaign.