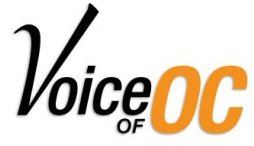 October 26, 2011 Voice of OC Content to be Distributed by The Associated Press SANTA ANAVoice of OC is pleased to announce a content distribution arrangement under which The Associated Press will deliver the nonprofit newsroom's groundbreaking daily news coverage to newspapers and their readers throughout California. The AP will distribute Voice of OC content to its member newspapers in California as part of an effort to develop a wider audience for the great work being done by nonprofit news organizations statewide. The AP this year expanded its project to distribute content from nonprofit news organizations to newspapers through delivery technology that will make it easier for newspapers to find and use the material.
"We're very proud to be working with a world-renowned organization, The Associated Press," said Voice of OC Editor-in-Chief Norberto Santana Jr.
Since launching in the spring of 2010, Voice of OC has produced a steady stream of independent investigative journalism (more than 1,000 stories at www.voiceofoc.org), taking a hard daily look at public policy across Orange County's 34 cities and its mega-agencies, such as the county government, transportation agency and water districts.
"We welcome Voice of OC to this initial stage of a larger project in California that builds on our original national nonprofit work," said AP Vice President, Newspaper Markets Kate Butler. "Voice of OC joins a dozen or so others as part of a broader initiative to provide nonprofit journalism organizations an additional distribution channel for their work while giving AP member papers access to more news content."
Voice of OC staff represents a solid mix of experienced government and investigative reporters from mainstream news organizations such as The Orange County Register, the Los Angeles Times and The San Diego Union-Tribune. Key staffers also boast experience in new media outlets such as CubaNet and Voice of San Diego.
"For all working journalists, the AP represents the highest standards for ethics, transparency and accuracy," Santana said. "Voice of OC is honored to help the AP connect newspapers across California with the important work being produced by the nonprofit news movement."
Voice of OC is a nonprofit 501(c)(3) organization, largely financed by local fundraising and foundation grants. For more information, visit www.voiceofoc.org.
For more information, contact:
Voice of OC: Norberto Santana Jr., Editor in Chief, 949-374-0402 or nsantana@voiceofoc.org
Associated Press: Jack Stokes, 212-621-1720 207