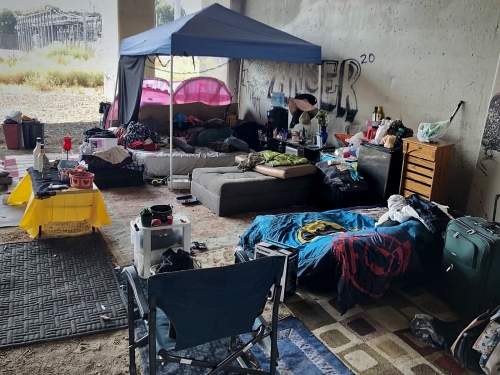 The Garden Grove Police Department's SRT officers partnered with CHP – Westminster, Caltrans Orange County District 12, Westminster Police Department, CA, and City Net to do outreach along the SR-22 Freeway yesterday, as reported on Facebook.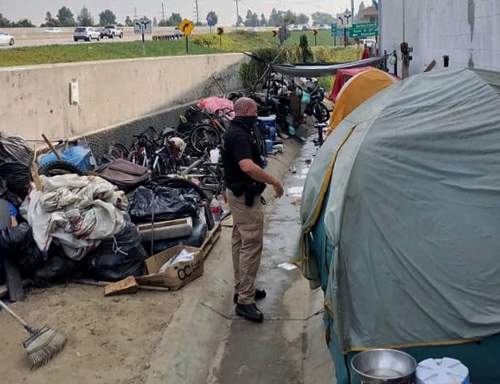 In all, 24 individuals were contacted and provided resources. That generally means the individuals were provided with housing options, mental and drug treatment, etc.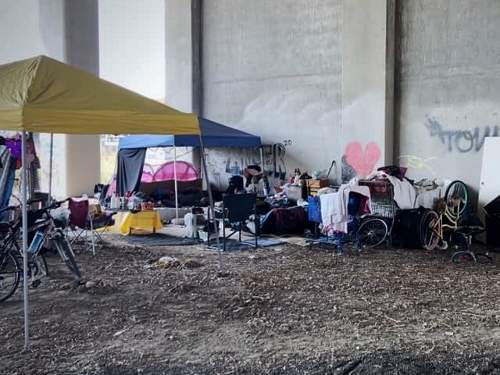 Two arrests were made, including one for possession of fentanyl. The suspects were not identified.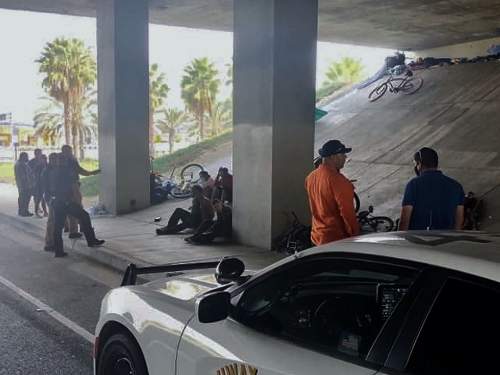 Cal-Trans also placed cleanup work orders for four large transient encampments.
Now if only this would happen all along the Santiago bike trail in Santa Ana, leading to Harte Park in Orange…