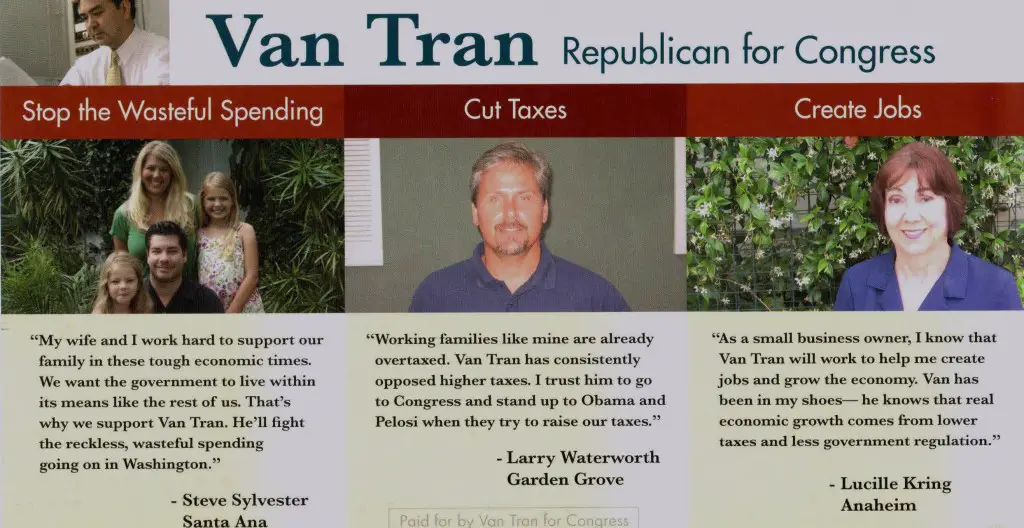 Leave it to Republican Assemblyman Van Tran to have no clue as to who lives in the 47th Congressional District.  Tran is running in the GOP primary in the 47th, against Tan Nugyen and Katherine Smith.  The winner will face off against incumbent Congresswoman Loretta Sanchez in November.
But Tran's new campaign mailer leaves out any hint of the Latinos who make up 65% of the voters in the district, according to Wikipedia!  Instead, the mailer, as seen above, features three white voters.  Only 17.8% of the voters in the district are white!
Tran didn't even include any Viet voters although Asian voters make up 13.9% of the voters.
And one of the voters featured in the mailer is Lucille Kring, the Anaheim Councilwoman who is running against popular State Senator Lou Correa, in the 34th State Senate District.
What a joke!