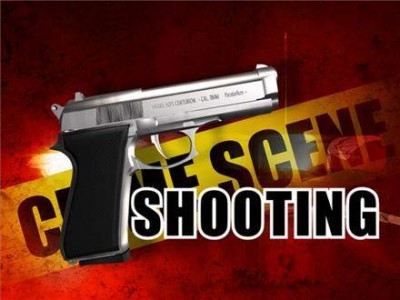 Santa Ana Police Department
Advisory: SAPD Homicide Detectives Arrest Two Suspects in El Zocalo Restaurant Murder Case
Victim: Jose De Jesus Mendoza Maria (32) Los Angeles
Suspect 1: Viyey Castaneda (29) Santa Ana (No Photo available)
Suspect 2: Anastacio Castaneda Rios (45) Santa Ana (No Photo available)
Location: El Zocalo (Restaurant) – 301 N. Tustin
Summary: On 3/2/15 at approximately 12:47 a.m , patrol officers responded to the El Zocalo Restaurant located at 301 N. Tustin regarding an unknown trouble call. Upon their arrival, officers discovered multiple gunshot victims at the scene. One victim was deceased at the scene and (4) other people were transported to area hospitals. CAP/Homicide Detectives responded to the scene and took over the investigation.
Detectives believe a verbal and physical altercation between two separate groups of people started in the men's restroom. Sometime during that altercation at least one suspect fired multiple rounds from a handgun. Three people were stuck by bullets, one of the victims succumbed to his injuries at the scene; the others were transported to a local trauma center and treated for their injuries. One of the suspects who attempted to flee the scene with a handgun was apprehended by security officers and patrons. That suspect received injuries during the apprehension that required he be transported to the hospital for medical treatment. Based on information and evidences obtained in their investigation Detectives have booked both suspects Viyey Castaneda (29), remains hospitalized and Anastacio Castaneda Rios (45) for CPC 187 Murder.
Detectives are looking for another firearm that may have been used during the fight. Detectives request anyone with information about this investigations call SAPD Homicide Detectives at 714-245-8390 or Orange County Crime Stoppers at 1-855-TIP-OCCS.
###