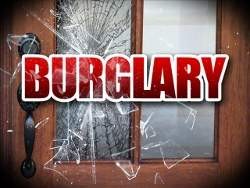 Police arrested identical twin brothers, Jamal Walker and Jamel Walker – identical twin, 42-year-old brothers, of Los Angeles, early on Sunday, Nov. 19, on suspicion of burglarizing a Costa Mesa rare-coin shop and leading police on a car chase and foot pursuit, according to the O.C. Register.
Someone watching a security camera at the burglarized business saw two men break open the front doors and steal property from a shop that sells rare coins, precious metals and sports memorabilia. The shop is located at the 1900 block of Harbor Blvd.
The Costa Mesa police responded to the scene at 7:25 a.m. However the two suspects sped off in a gold-colored GMC with paper license plates before the police officers arrived. However the police were able to intercept the vehicle nearby and a pursuit ensued.
The police pursued the suspects as they drove north on the 55 Freeway, at a high rate of speed. Eventually they ditched the vehicle south of the 405 Freeway interchange, near John Wayne Airport.
The suspects took off on foot across a drainage ditch, at the 3000 block of Pullman St. The police then set up a perimeter. Police officers then came across a broken window at a nearby building and saw two men flee southward onto Kalmus Drive.
The police finally arrested the identical twins at gunpoint.
When the police searched the GMC they found to contain coins, gloves and burglary tools.