A group of Trump backers had a protest across from Santa Ana College a few days ago and they got into a fracas with counter-protesters. As you can see in the video above the Trumpers were saying some awful things to the locals.
Eventually the anti Trumpers rushed the protest and grabbed the flags and started to assail the Trumpers.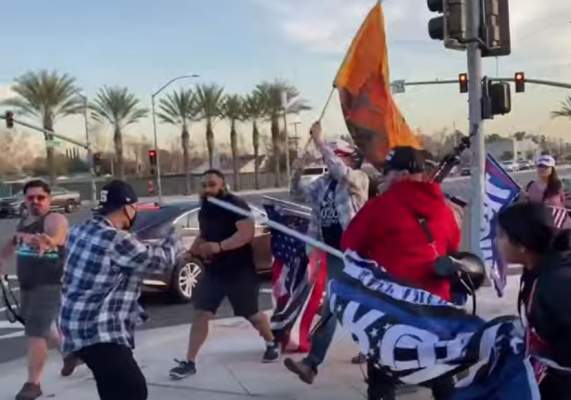 At one point, as seen in the video, the Trumpers are beating up and kicking one of the counter protesters who gets bloodied in the attack.
Then the SAPD showed up and of course they arrested the guys who got beat up by the Trumpers.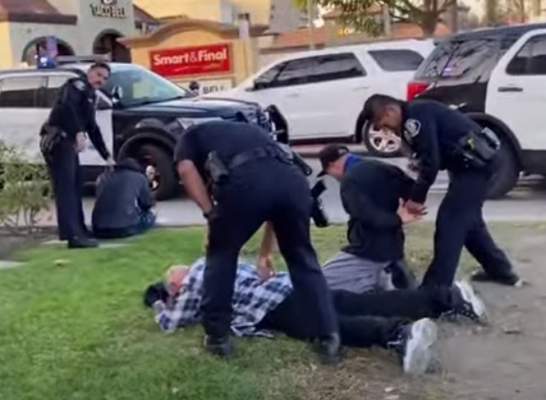 Seems like a bad idea for the Trumpers to rally in Santa Ana. How did they expect that would work out?