A car accident claimed the life an an Irvine man this morning, Sunday, May 9, in Tustin.
The Tustin police responded to the accident scene at Moffett Drive, beneath the Jamboree Road underpass, at about 11:50 a.m.
The responding police officers found a vehicle with major front-end damage. Inside the vehicle they found a 67-year-old man who was unresponsive.
The driver was declared dead at the scene of the crash by responding paramedics. The police are withholding his name pending the notification of relatives.
Tustin police investigators believe the vehicle was headed east when it crashed. At this time they do not suspect drugs or alcohol were involved in the collision. The cause of the crash remains under investigation.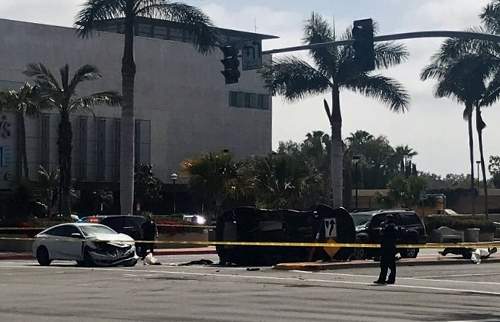 At about 1:54pm, the Costa Mesa Police Department responded to a fatal traffic collision at Bear & Sunflower involving 3 vehicles, including one rollover.
A 54-yr-old man has died at the scene. No other major injuries reported. Traffic was diverted. Residents were encouraged to find alternate routes and avoid the area.
The police did not announce the name of the accident victim.