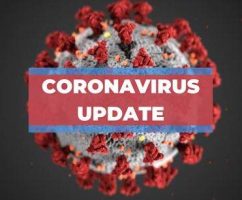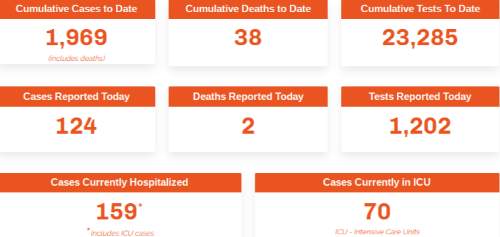 The OC Health Care Agency is reporting 240 cases of COVID-19 in Santa Ana as of today, April 25 and 1,969 cases Countywide. Two deaths were reported today. To date 38 have died. A total of 124 new cases were reported today. There are currently 159 victims in the hospital and 70 are in Intensive Care Units.
Here is how other major cities in Orange County are faring:

Anaheim continues to lead the County with 265 cases – but as noted above Santa Ana is right behind with 240 cases
Huntington Beach reports 174 cases
Irvine reports 125 cases
Newport Beach reports 93 cases
Garden Grove reports 80 cases
Buena Park reports 72 cases
Orange reports 69 cases
Costa MEsa reports 36 cases
Tustin reports 35 cases
Westminster reports 35 cases
Fountain Valley reports 28 cases
California now has 41,137 confirmed cases and 1,651 deaths, according to the California Department of Public Health.
The CDC reports 895,766 total cases and 50,439 total deaths to date.
How People Can Protect Themselves
Every person has a role to play. Protecting yourself and your family comes down to common sense:
Staying home except for essential needs/activities.
Practicing social distancing.
Washing hands with soap and water for a minimum of 20 seconds.
Avoiding touching eyes, nose or mouth with unwashed hands.
Covering a cough or sneeze with your sleeve, or disposable tissue. Wash your hands afterward.
Avoiding close contact with people who are sick.
Staying away from work, school or other people if you become sick with respiratory symptoms like fever and cough.
Following guidance from public health officials.

What to Do if You Think You're Sick
Call ahead: If you are experiencing symptoms of COVID-19 (fever, cough or shortness of breath) and may have had contact with a person with COVID-19, or recently traveled to countries with apparent community spread, call your health care provider before seeking medical care so that appropriate precautions can be taken.
For more information about what Californians can do to prevent the spread of COVID-19, visit Coronavirus (COVID-19) in California.
California continues to issue guidance on preparing and protecting California from COVID-19. Consolidated guidance is available on the California Department of Public Health's Guidance web page.​​​