There have been 12 Weapons Reports, Assaults with a Deadly Weapon and Armed Disturbing the Peace Reports incidents in Santa Ana since yesterday, January 11, 2016, according to CrimeMapping. None of these have been reported to the local media by the SAPD.
There were also four DUI arrests in Santa Ana on Monday, Jan. 11, and no less than 17 reports of Domestic Violence and Assault/Battery over the past two days.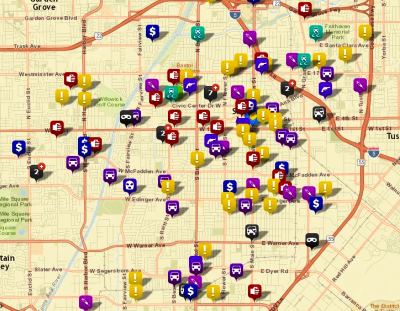 The four shootings (Weapons Reports) took place at:
When will this gang war end?